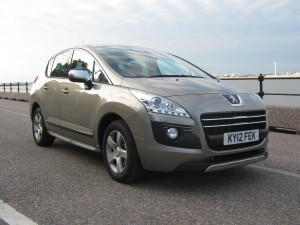 I believe a pressure imbalance is what causes my motion sickness; when a classmate paid for us to go on the Big Wheel at the funfair, I spent the rest of week off school…sick. My 'holiday' sailing around the north European coast; the captain offered me a hunk of hard bread to chew on as I lay incapacitated on the boat's deck – my dereliction of duty. Sicky sensations reoccurred when I first drove the Peugeot 3008 Hybrid4. If you have driven a pick-up that has leafsprings as rear suspension, you will know what I mean – especially on speed bumps. Most of the 3008's additional mass comes from a Nickel Metal-Hydride battery sited over the rear axle which is where my initial discomfort emanated from. On a more positive point, corners can be taken at a higher speed than normal because of a multi-arm rear suspension within which are housed the electric motor and reduction gearbox, giving a feeling of confidence and reassurance.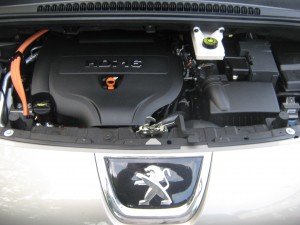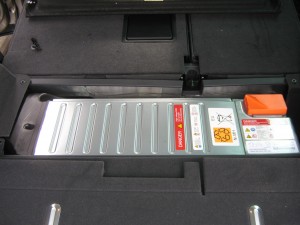 That this has a hybrid powertrain generating a potential 200bhp from a 163bhp 2.0 HDi engine over the front axle with a peak output of 37bhp over the rear wheels from a 27kW electric motor may not seem original yet the engine is diesel and both drivetrains create four-wheel-drive capability, which is. Range anxiety has been eliminated as both units operate alternatively or simultaneously which makes the dashboard display into a science lesson to discover how far you can travel on electric power or "zero emission" which, say Peugeot has a 1.2 mile 'range' from the 200V battery (guaranteed for five years or sixty thousand miles). That battery never loses below 20% of its charge as the diesel engine assists in boosting it so an unlikely coupling forged between diesel and electric power; a world's first according to Peugeot. Everything is controlled electronically 'by wire' as there are no mechanical links between the front and rear drivetrains so following a trunk of orange plastic covered cabling from the engine bay then behind sills towards the rear axle may look like a piecemeal addition hindering four wheel off-roading in case you snag wiring. On tarmac, the 3008 storms away from traffic lights to highlight a maximum torque of 500Nm available; 300Nm from the front engine and 200Nm generated by the electric motor at the rear.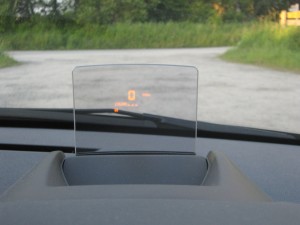 [youtube]http://www.youtube.com/watch?v=WdqjuYMqtvI[/youtube]
Costing ten thousand pounds more than a standard 3008 112 bhp diesel with no significant gain in 'realworld' fuel efficiency is a lot more to pay for a 'hybrid' label and zero road tax. An oxymoron, especially when the chosen 163 bhp HDi engine has been inserted when Peugeot has a smaller unit. Air conditioning and electric door mirrors also seem paradoxical in view of environmental credibility with their additional mass of componentry. Perhaps Peugeot will offer a more basic stripped out version like Kia have done with the new Rio 1.1 CRDi that does without air conditioning and alloy wheels? We averaged a combined fifty mpg on mostly motorways with some urban use so a faux pas on the part of Peugeot but I think with simplicity, it could be gain a market. A fact worthy of mention is the 106 Electric that remains the world's best selling zero emissions car (nearly 10,000 vehicles were produced in total).  As for my pressure imbalance, it dissipated in the 3008 but not enough for me to view it as an economically viable purchase – at the moment.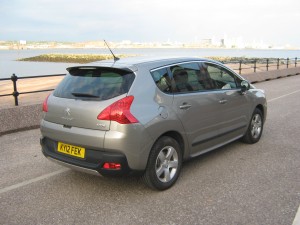 Words and photos are copyright of Sotiris Vassiliou
November 2012