Peugeot is a new company – now.
Not only has it reinvigorated its range with new dynamism in terms of 'cockpit' and engine design, it has also purchased Vauxhall in its PSA domain. Other facts support such as a three cylinder petrol engine that is quick yet efficient and has been one option in the new 3008. The previous model was fine as a city runaround but it lacked refinement in my humble view. Electronic gadgetry aside, the new model's steering is direct and the driver has been given a focus more than before. The interior has aeromotive styling such as the discrete blue hue within the door cards that upps the quality threshold – for Peugeot. Some garnish conceals a good product though, such as the optional electronic tailgate and the overzealous size of the manual gearknob that is more of a stump. Would you even believe that door mirrors project the symbolic lion onto the ground at night to verify branding of the marque. What's next – high beam projection of feline species on the roads ? Quality-wise, my only gripe was a wiring loom that exposed itself when the tailgate opened because its plastic shroud was not taut enough to remain clicked in place.
So, a large product range that even caters for police forces (with the 308) that will encourage residuals to increase but the take-over of Vauxhall has brought insecurities such as the future of the Ellesmere Port plant. 'Home of the Astra' proudly emblazons the front of the production plant – let's hope that remains yet it wasn't long ago when competition from mainland Europe was thwarted when the English plant was awarded production of the present Astra model. All is relative especially when mergers occur as this plant is now less efficient than others in PSA Peugeot-Citroen's group, according to them. My prediction is without governmental support, the Ellesmere Port plant will dwindle and die such are market forces that indicate a reducing market share of traditional saloon and estate vehicles as well as the forthcoming consequences of Brexit. There are also parallels with the extinct Peugeot 206 production plant, formerly at Ryton on Dunsmore that can not be ignored. Whatever the future of the Astra plant, Peugeot will thrive but probably at the cost of one of the few car manufacturing plants in the north of England.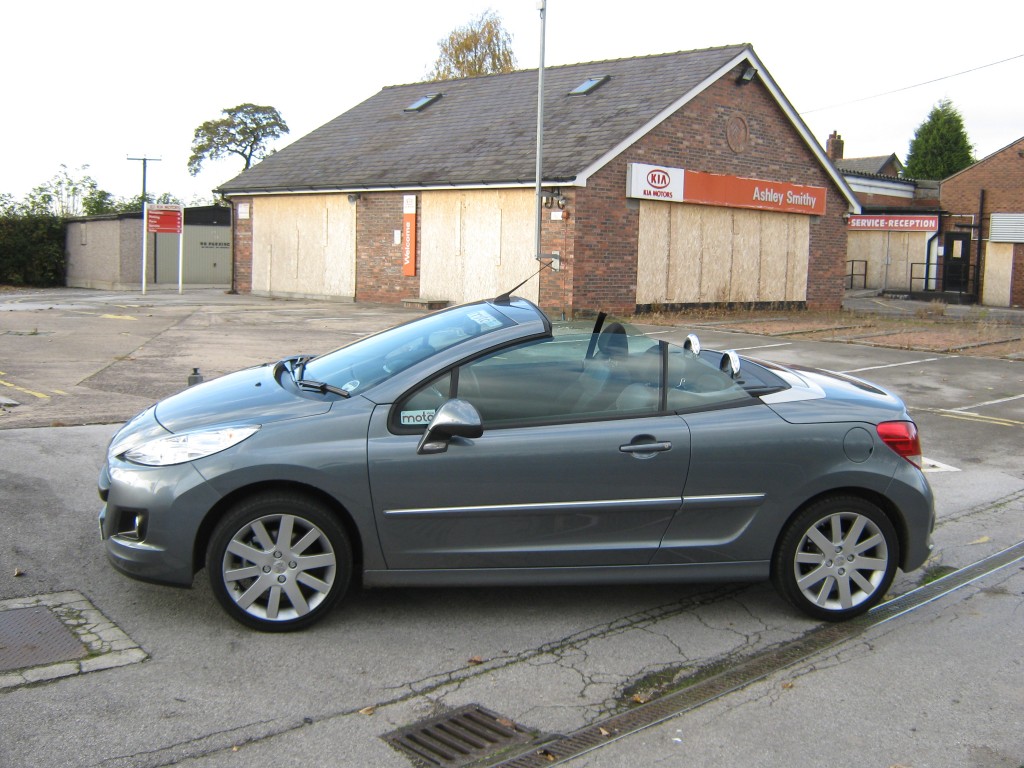 A Peugeot 207 stands outside an empty Kia dealership, not Ellesmere Port – yet.
Words by Sotiris Vassiliou
January 2018