Ominously, an engine management light appeared so my diagnostic scanner was plugged in to reveal one P0405 fault code which defined as EGR or Exhaust Gas Recirculation valve. My Seat Ibiza has a 1.2 TDI engine that was affected by the emissions scandal and was duly recalled around two years ago. Seat Manchester, did a remap of the Engine Control Unit that according to them, involved a reordering of the firing sequence of the injectors. I had to ask for paper proof to be issued after the adjustment had been done and remembered reading that certain parts including that EGR would be covered by a twenty four month warranty. With that in mind, I managed to find the certificate that was dated 3rd January 2017 although I retrieved it two years and one day after. The Gods conspired against me again.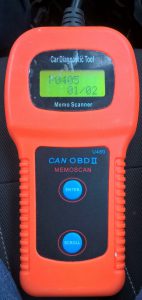 Seat, based in Milton Keynes offered as a goodwill gesture a diagnosis of the fault although Lookers who are one of the Seat retailers in Manchester want confirmation of this as they need reimbursement of the cost from the manufacturer. Anyway, this seems to be in the pipeline but that light went off and has now returned !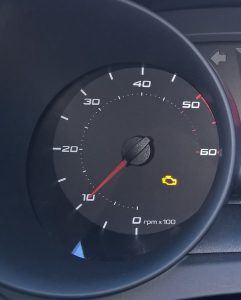 The Ibiza eventually went in for the engine management light to be analysed and Seat Manchester confirmed that the EGR valve was faulty and had already put a claim in to Seat UK making me think that this is and has been a matter of course. An enquiry about the cost of replacement was followed by a pause then a gulp – £1200!
Initially, my warranty claim was declined according to Seat because of a combination of vehicle age, lack of a full dealer service history as well as being one day outside of the warranty period.
Whether the fault was caused by "technical measures" is debatable although numerous owners report issues with EGR after the recall. In my observations, my Ibiza's engine fans come on after shorter journeys than before yet performance appears unaffected but there has been a decline in fuel-efficiency since the engine management light's illumination.
Here is a response from Seat UK about my case with bold print highlighting main points:
Dear Sotiris Vassiliou
I understand that on 3 January 2017 you had the technical measures, in respect of the nitrogen oxides (NOx) issue, implemented in your vehicle, and that since having the measures implemented you have reported an issue with your vehicle that relates to your vehicles exhaust gas recirculation (EGR) system.
An investigation was carried out to your vehicle by Lookers SEAT Manchester. During this investigation, we understand that a fault with your vehicle's EGR was identified. I understand that this fault with your vehicle's EGR will be repaired as a gesture of goodwill and the vehicle will be returned to you.
To be clear, we do not consider that this fault was related to the underlying NOx issue nor the technical measures. The technical measures do not have negative effects on the operation or effectiveness of the EGR. Complaints related to the EGR have of course also occurred in vehicles prior to the implementation of the technical measures.
More generally, I would like to assure you that the relevant type approval authorities have performed independent tests of the implementation of the technical measures in the affected vehicles, to ensure that the measures have no adverse impact on performance. The implementation of the technical measures for your vehicle type has no adverse impact on fuel consumption figures, CO2 emissions figures, engine output, torque, noise emissions, or on the durability of the engine or its components. This has also been confirmed by the regulators who approved the technical measures.
As of today, the Volkswagen Group in the UK has received approval and released technical measures for over 1 million vehicles across all the Group's brands affected by this NOx issue (Audi, SEAT, ŠKODA and Volkswagen) and implemented the technical measures to nearly 860,000 vehicles in the UK and in over seven million vehicles across Europe. The vast majority of customers have been satisfied with the technical measures.
Given the type approval authority's approval, we do not consider that the issue which you have reported is related to the technical measures.
For the avoidance of doubt, this goodwill is not being offered to you as a result of the technical measures being implemented as it was not established that the technical measures caused the fault nor that they adversely affect the performance of your vehicle.
I am very sorry that you have had reason to contact SEAT UK, but I hope that the details in this email address your concerns. There is no further action required from you at this stage, and we thank you for your patience during this time.
Seat had my car for three days, holding on to it after day two to see how it was overnight. The light has gone and the start-stop ignition system interrupts earlier than before after being driven although I am now using Shell diesel fuel as I need to be vigilant. So far so good.
Words and photos are copyright of Sotiris Vassiliou except e-mail from Customer Relations Manager, Seat UK.
January/February/March 2019