I have much respect for Subaru and Mitsubishi; they offer five year warranties and are also reticent about their products. This may mean that they rely on a loyal customer base therefore don't need to create a song and dance when launching. The Mitsubishi ASX is a great car; recently I saw an advert on television advertising it – five years after its inception!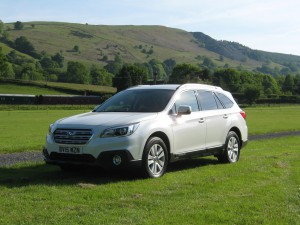 So a larger third generation Subaru Outback arrives ten years after the original, redefining, reinstating and resurrecting the estate genre when Sports Tourer/Wagon/Shooting Brake have become euphamisms – diluted ones at that. "Just off to shoot some pheasants in the Shooting Brake, Audrey!"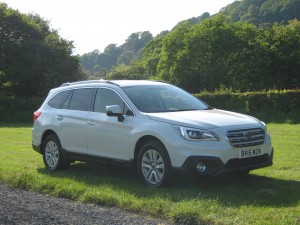 In terms of length, the new Outback reminds me of the Peugeot 505. My Uncle had one of the last examples; his Dad called it a hearse when he first saw it. When manufacturers were converting vans adding windows and seats, Peugeot steadfastly continued production. Now we have ubiquitous crossovers, a name ambiguous in interpretation as well as relevance. The Outback has more substance despite Subaru's claim " …as the world's first crossover…" With permanent all-wheel drive that Subaru have been producing since 1972 and a greater ground clearance than the pseudo A4 Allroad, the Scooby is more muscular and wider as well; you have to watch its girth checking from mirror to mirror to align it within the lines. Inside, even with the seat at its highest level, you still have headroom and kneeroom in the back is comparable to the Skoda Superb. I think Subaru could have offered child seats in the rear like the old 505; there's enough room as you can get an adult's mountain bike in – front wheel attached.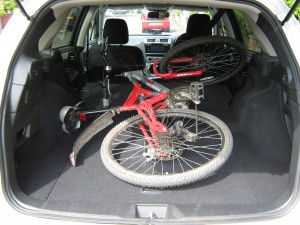 Claimed mpg figures are often that; in the case of the 2.0 diesel manual tested, Subaru's combined figure is 50.4. We achieved just below that on motorways and A-roads – that IS a claim! There's also a 2.5 petrol turbo offered (only with lineartronic transmission) but there's little difference in refinement. They are both smooth units with only detectable diesel thrum with foot down in third gear. The Boxer engines, with horizontally opposing pistons create a lower centre of gravity so there's no lumbering in the corners with the Outback, impressive in this large estate, is it the largest? Quality and solidity is good, door skins have little flex and the tailgate is heavily bolstered by gas cylinders that enable you to tone your biceps. The £30995 2.0 D SE Premium model (£3000 more than the base version on test) includes a motorised tailgate, rear ventilation and keyless access with push button start system but the our test model is the best and cheapest no-nonsense option.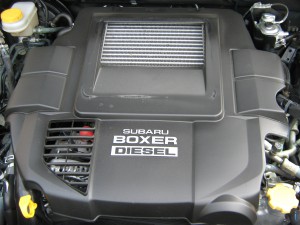 It is difficult to criticise the Outback. The reverse gate sits beside sixth gear so that a three-point turn takes you a fraction longer whilst you move from reverse to first or bottom right to top left. The key doesn't retract, has a thin blade that looks snappable and the horn sounds like an 1980's Nissan – minor gripes I know.
[youtube]https://www.youtube.com/watch?v=KY5g3IBuQcw[/youtube]
The Outback is an all-rounder and a credible one at that. Maybe Subaru should come out of the shadows with head held high? – it deserves to!
Words, photos and film are copyright of Sotiris Vassiliou
August 2015