Not as simple as you think…
I once taught a 'history' lesson about car manufacturing that progressed into pure geography as we elicited the takeovers and downfalls of marques; BMW's purchase of Rover and subsequent sale to exclude the jewel in the crown of the Mini brand, for example. The results of the 2009 JD Power survey are based on consumer questionaires with vehicle appeal weighted as the most important factor followed by vehicle quality and reliability, ownership costs and service satisfaction. By considering the majority of manufacturer's countries of origin; Japan, Germany and France appear prominently in descending rank order. The Gauls fall below the industry average, although an improvement over Italians, Fiat who finished last. Of course, this is a simple way to categorise although becomes increasingly blurred as makers collaborate to reduce costs.
Firstly, motoview contributor, Miranda Wilson describes the trials and tribulations of her Renault Clio, compared to its predecessor, the Ford Ka. Miranda writes; "I owned a used Ford Ka for about four years before deciding to trade it in for a newer car. My Ka was reliable, cheap to run, quirky, nippy, fun to drive and was used for typical journeys such as commuting to and from work without experiencing any problems. It also served me well at university by transporting my belongings which were crammed several times a year into its admittedly limited space. In fact, I was so confident with my cute Ka that I didn't even bother getting breakdown cover. Living in the southeast was when I decided to upgrade to a newer car. I often needed to drive long distances to visit friends and family and was starting to feel nervous in the Ka. It felt flimsy alongside bigger vehicles, was susceptible to being buffeted in strong winds and lacked overtaking power because of the small engine. During sweltering hot summers, my black Ka was like a heat trap, having no sunroof or air-con with only two front windows which fully wound down.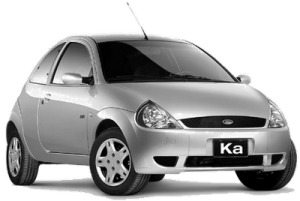 Something sturdier with more power and space was required and having researched several makes of cars, I settled on buying a 2002 five door Renault Expression from a local dealership. It had everything such as more space, a bigger engine and improved safety as well as central locking, electric windows, air-con and steering wheel controls for the audio system. The car had only 6262 miles on the clock with full service history so was promoted to me as being nearly-new.I was pleased with the practicalities of my new Clio however problems started after 13 months of ownership. One day it sounded very clattery and the engine warning light came on at 14,751 miles, resulting in the car being off the road for several days whilst one of the coils was replaced at £125.94. A month later, the same problem reoccurred although this time, the three remaining coils were changed at £165.31.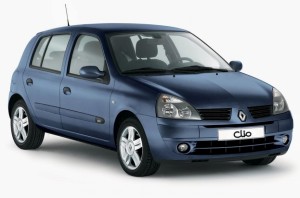 A service that year showed the nearside ball joint needed replacing costing £204.70 and a loose handbrake needed tightening setting me back another £25.00 (I'm not heavy-handed with it!). In July of this year, the car wouldn't start at all so was towed to the nearest garage to have a new starter motor fitted at a further £242.86. The car had covered 25,681 miles in comparison to my Ka which managed three times this mileage on its factory starter motor.I'm no car expert, but given the reliability of my previous Ka and the pittance it cost me in repairs and new parts, I really considered the quality of my Clio to be seriously flawed. A letter of complaint was sent to Renault who refunded me £291.25 for the cost of replacing the coils, apparently a known fault in some of their cars. Although the reimbursement and excellent service received from their Customer Relations Manager has restored some of my trust in Renault, the unpleasant experience of being towed, and inconvenience having to find alternative transport on three occasions in just over two and a half years has left me reluctant to ever own a Renault again. I shall trade this one in which will hopefully be sooner rather than later!"
Miranda's case dispels the assumption that reliability increases the newer the car although to their credit, Renault has acknowledged ignition coil and bonnet release problems. I also owned a Clio, a monstrously oversized 1.9 diesel that vibrated so much that it loosened engine mountings on a trip from London. Terminally, a bearing seized and snapped the timing belt. Game over.
Case studies aside, French manufacturers could be accused of style over substance as the 'shaking that ass' commercial for the previous big-bottomed Megane testified. Technology with practical design should complement each other, inversely proportional when it comes to changing a Megane front bulb as Fifth Gear discovered.
http://www.youtube.com/watch?v=nXCZ2v-nIF4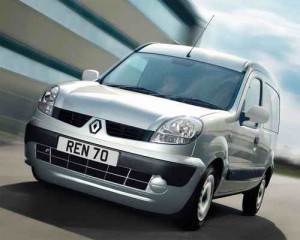 When it comes to electrics, my man in the trade reminds me that Japanese car owners enter his shop to buy bulbs and fuses, unlike German and French cars which tend to require a trip to their dealership to be charged a diagnosis fee, a precursor to an often larger one. Strange then, to notice that Nissan which came ahead of the French manufacturers in the JD Power survey, have an alliance with Renault. Shared platforms and common parts that are not visible to the customer such as gearboxes or air-conditioning systems, are used to make economies of scale to reduce development and production costs. This could be viewed as a clear-rip off when you realise that your Nissan or Renault is not 100% pure. The recently-launched Koleos has been designed by Renault but developed by Nissan using advanced 4×4 technology, with the Nissan 3.5-litre petrol engine used in the Laguna and Renault's 1.5-litre diesel found in the Nissan Qashqai. To capitalise on the powertrain expertise of both partners (Renault for diesel and Nissan for petrol), the partnership co-developed common engines and gearboxes, including a six-speed manual gearbox and a new V6 diesel engine. The common B platforms, notably Nissan Versa and Renault Clio with C platforms, notably Renault Mégane/Scénic and Nissan Qashqai, represented more than 50% of the vehicles sold by Renault and Nissan globally in 2008.
I can only assume that some of Renault's slide down JD Power results (from 22 in 2008 to 25 in 2009) is attributable to their own parts. Despite this, Renault has twelve models that have scored a maximum of 5 stars in EuroNcap crash results as well as the proven 1.5 dCi 106 that boasts the lowest CO2 emissions of any seven-seat compact MPV, at 135g/km in the New Grand Scenic. Citroen, which is part of the Peugeot group (PSA) has expanded their Picasso range of MPV to include Citroën Grand C4, Citroën Xsara and Citroën C4, coming first, second and fourth respectively in the JD Power MPV sector. Moreover, the new C3 Picasso includes two petrol engines that have been developed in cooperation with BMW, yes BMW! Citroen is also the strongest of the trio, ranked 19 compared to Peugeot (24) and Renault (25). Citroen's C5 advert makes plain its intention to replicate Audi supported by their Exterior Supervisor, Domagoj Dukec, who once worked for Volkswagen.
http://www.youtube.com/watch?v=GMQnPWjK5pE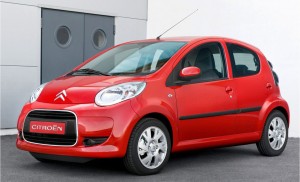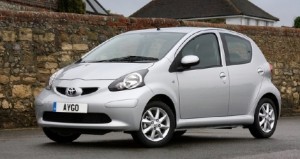 My forecast is that the 'French' will gingerly climb up the quality and reliability ladder as collaborations, alliances and partnerships inevitably spin their webs between each other because of that ultimate business goal, profit. This has happened with Peugeot's 107, which ranked second highest in the city car sector, between the winning Toyota Aygo and sixth-placed Citroen C1.  It's no wonder then, that some manufacturers have not been taken to task on trade descriptions when attaching one badge to their bonnet, which makes that lesson far more complex to teach nowadays.
Words are copyright of Sotiris Vassiliou with the exception of the excerpt that is copyright of Miranda Wilson
Images are copyright of Peugeot/Citroen/Renault/Ford and Nissan Press Offices
September 2009