The Suzuki Celerio had a hesitant inception in that its brake pedal stuck whilst being tested at Millbrook Proving Ground. Despite an efficient recall, its salvage values appear cheap in comparison to other models within the brand.
I bought one for £1200 including auction fees, and had it transported to my driveway despite one flat front tyre and a driver's door that wouldn't open as the front wing had been peeled back, like a sardine tin lid over the door edge. I suspected contact with a truck wheel, judging by black abrasive marks over the rear wheel arch.
Luckily, its bonnet remained unscathed but the driver's door edge and rear quarter panel had light damage categorising this correctly as S Structural. Commonly, one key with no documentation is typical of category S cars so I immediately removed the mangled wing that enabled the door to open – small victories initially !
The damaged tyre was also removed and replaced with a budget £40.44 brand via Tyreshopper. Despite the damage, this didn't appear to affect either suspension or steering after a brief driveway drive. So far, so good but I became increasingly aware of the scarcity of Celerio parts, especially front wings. After months of searching online and repeated calls to salvage yards, I concluded that a genuine front wing would be the best approach and refused to buy an aftermarket wing as this was a 2016 model. Furthermore, genuine front wings did not cost that much more than copy examples and after deliberating whether to rattle can paint the wing myself, I decided to get Suzuki to professionally spray it for an additional £120 cost.
Surprisingly, after collecting the painted part from Suzuki's dealership, I caught sight of an array of different bumpers that had been discarded after replacement as insurers seem to state 'replace' rather that 'repair'. My Celerio had had its front bumper offside corner snapped off in the impact so needed replacing although having spent over £200 on one wing, I was reluctant to spend more but that bumper spotted was from a Celerio and was in the correct colour ! One of the bodyshop workers said that a Celerio had been repaired, its front bumper scuffed, with a replacement stipulated by the insurer. After a brief discussion, it was decided that I could buy the bumper – for £25! After inspecting it, the only damage, I could see was a lower grille that was slightly pushed in that had snapped off one clip. Result. The wing purchase and paint cost was now offset by a cheap bumper purchase that highlights the ridiculous repair costs enforced and reciprocated by authorised accident repair companies and insurers.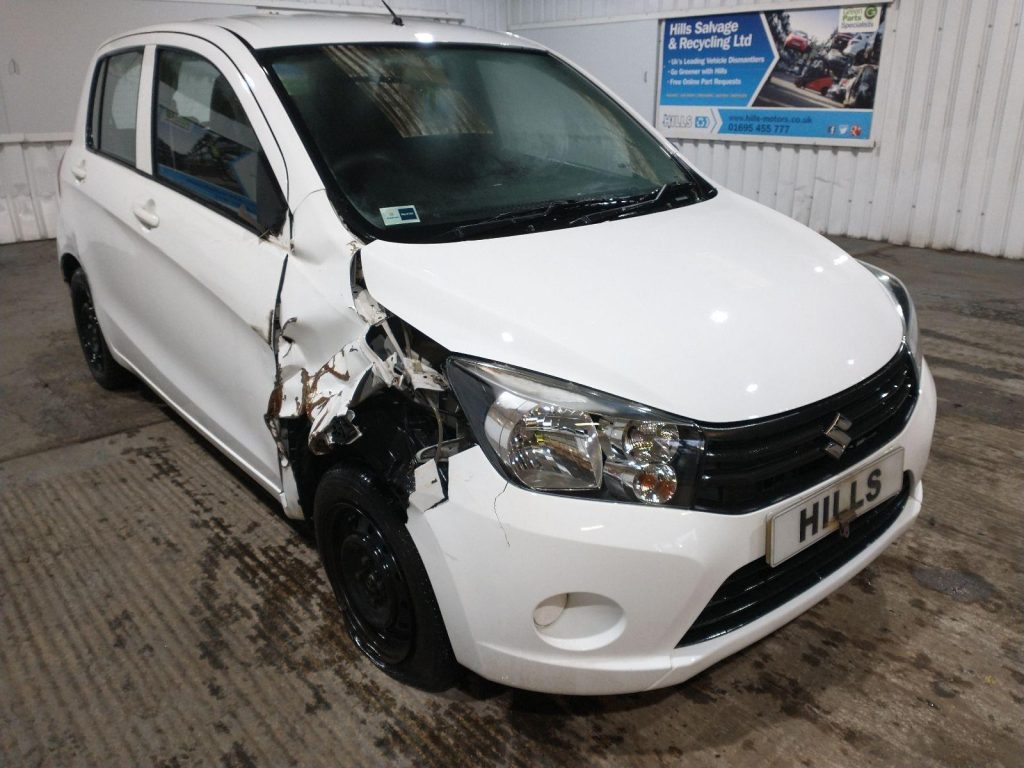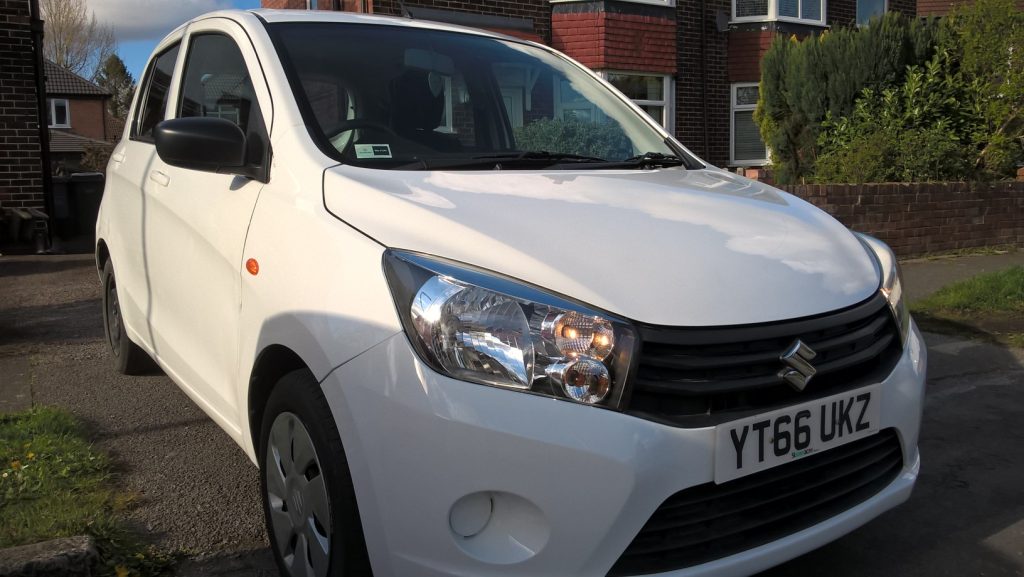 So, I have spent less than £400 on parts repairing our tax-free model that needs to be sold unless I can convince the other half to sell the Vauxhall Corsa so we can keep the Suzuki.
Words and photos are copyright of Sotiris Vassiliou
April 2022