The introduction of tints, heating, solar reflection and GPS technology as standard into the windscreens of modern production cars has led to replacement costs increasing by as much as 68% in only 10 years, reports Auto Windscreens. Added to this, the overall size of windscreens has increased dramatically making them more susceptible to stone chip damage.
The net result is that drivers are having to foot the growing bill for more frequent glass repair and replacement jobs than ever before, according to automotive glazing services provider Auto Windscreens. The findings follow news that the *price of car insurance has risen by 4.3% during the first quarter of 2010.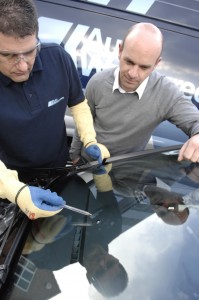 More glass overall is being used in the car body by designers. The windscreen of the new Citroen C4 Picasso is 20% larger than that of the older model alone. Similarly, the cost of a new model Ford Mondeo windscreen is 59% more than previous models; a VW Golf windscreen has risen by as much as 68% and a BMW 5 Series screen by 50%.
Nigel Davies, Auto Windscreens Sales and Marketing Director, explained; "Windscreens of standard production cars are becoming increasingly sophisticated as designers seek to improve aerodynamic efficiency, driving comfort and safety as well as appearance which unfortunately is hitting the pocket of the modern motorist."
* Research by Confused and EMB
Copyright of edited Newspress release
20th April 2010
MOTOVIEW'S EDITORIAL
Motoview has evidence that shows in general, that there has been a rise in labour and parts costs which is directly related to the increase in technology used in today's vehicles. A friend who works in the trade has just spent £4800 on a new diagnosis machine; I'll have to ask him how much he will charge to diagnose a problem, and that is before it is rectified!