I suppose theoretically speaking, test days are meant to give you the opportunity to drive cars you would not have access to. My reality always seems to differ.
I boldly went for the Mercedes S300 BlueTec Hybrid; by deceptively inserting a 2143cc diesel unit with an additional 20bhp from an electric motor sited behind the dashboard, it's an attempt to subdue the most vocal of environmentalists. After a forty minute drive, I named it the 'magic carpet' as I had difficulty ruffling the airMATIC suspension even on roundabout revolutions; accelerating out of said roundabout, you could detect diesel drone although that engine did manage the two and three quarter tonnage of mass surprisingly well – this model only being available in long-wheelbase form. I felt underdressed for the occasion, such was the ostentateousness of the interior with optional rear window blinds that may attract the Russian mafia – Dah? Interestingly, Mercedes' warranty includes a thirty-year protection against corrosion inside and out – firmly treating the rust issue of some 1990's examples.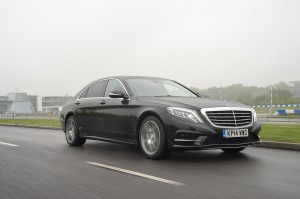 Conversely, the new Toyota Aygo has a more imaginative dashboard with quirky switches and knobs than its Gallic relations, but there is no disguising cost-cutting economies of scale like a single wiper and glass tailgate. Like its predecessors, I suspect it will continue to sell like its siblings although there was a whistling emanating from the passenger-side under acceleration in the Peugeot and Citroen; it may have been a pseudo turbocharger? Embarrassingly, the driver's height adjustment lever detached itself but a swift jab of the palm clicked it back into place which highlights today's manufacturing process i.e. cost-effectiveness and speed; all three are made on the same production line in the Czech Republic. What distinguishes these cars apart are the combinations of options available, as the collaborative trio of manufacturers have colluded that they contrast between the three vehicles.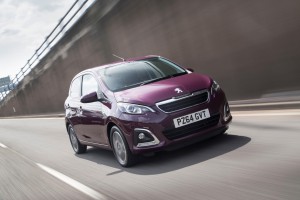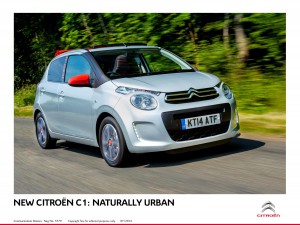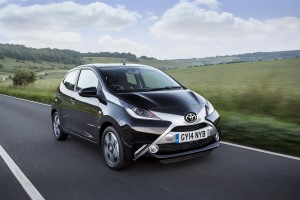 Alternatively, the  Jeep Wrangler Overland 2.8 CRDi Auto reinforces old school off-roading with a low-differential gearstick, a long stretch away and close enough to scuff knuckles against the plastic panelled bulkhead. It's a narrow vehicle by today's standards and has a canvas strap instead of a door catch – very masculine but impractical in a crowded car park and stiff breeze. Off-road, its tight turning circle is enlightening as I detected a sensation that the rear wheels were steering which I account to the short wheelbase and live rear axle; there is also a longer-wheelbase version. Its high stance provides a commanding view over the bulbous bonnet housing 460Nm of torquey pull through the ruts ahead.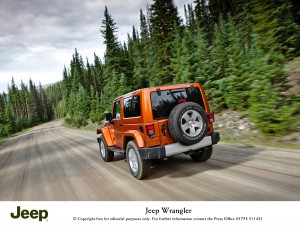 Maserati's Ghibli diesel drive over A and B roads confirmed that numb steering felt around Millbrook in May despite a 51:49 front/rear weight distribution for the 3.0 V6 oil- burner that differs slighter to its perfectly balanced petrol sibling although it would be interesting to compare the petrol version to discover whether it has more feeling through the wheels. I'm sure Alfieri would be proud one century on from when he founded the company. It's a handsome cruiser and an interesting alternative to more predictable Germanic marques so fleet users watch out, there's a North African wind coming your way with a whiff of flatulence!
[youtube]http://www.youtube.com/watch?v=ZsKHaM3HBD4&list=UUkcq57hYVBLy7NSJYDynQNA&index=7[/youtube]
Volvo S40 D4 oddities include a handbrake by the passenger seat so you can nudge your passenger's knee and door mirrors large enough to generate wind noise – remember the whistling 240? Despite this, it's a very smart C- segment vehicle that's a refreshing change from more popular models. Volvo must have predicted my arrival as the keyless ignition had been disabled which reminded me of last year's farce with the Bentley Continental GT Coupe!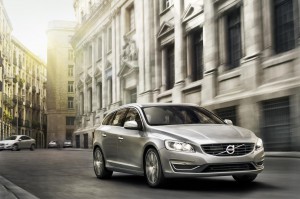 [youtube]http://www.youtube.com/watch?v=e00O7c4Y8E4[/youtube]
Words and film are copyright of Sotiris Vassiliou
November 2014