I was brought up three doors away from one pristine Skoda dealership and remember car transporters parking outside the house so that I was eyeball with the top deck of virginal S110R and Estelles. My brother even got invited to sit in one as it was being reversed down, as I jealously observed through my window. Schoolmates used to recite jokes such as; "how do you double the value of a Skoda? -fill it up!"  Then one day, the showroom was devoid of cars and only later did I realise that was prompted by Volkswagen's takeover of the Czech brand.
I have tested two models of the old Superb and an Octavia and could never fault any aspect of build quality from panel allignment to seat stitching; verified by the fact that there are less warranty claims from cars built in Bratislava than any other Skoda-making factory. Enquiries are being conducted as to why but I suspect that this will prove inconclusive as it's difficult to quantify pride in the product which I suspect is the main reason.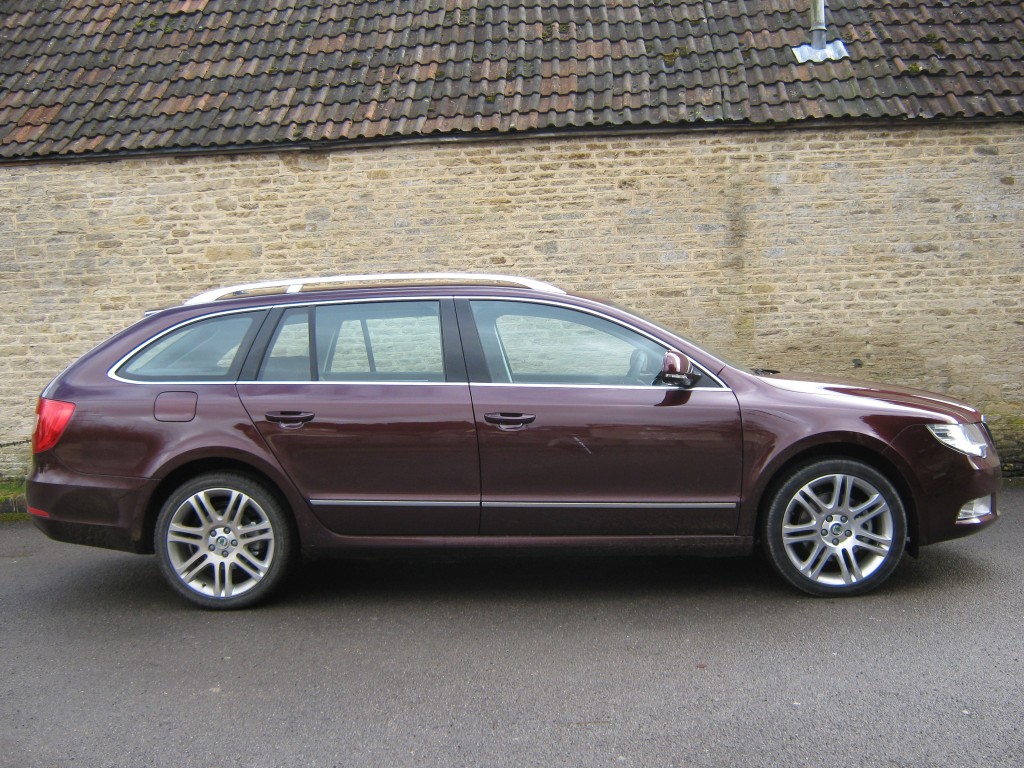 Refreshing; the lack of 'Sports Tourer' label to the newly-launched Superb 'Estate' as this is a true definition that is biggest in-class with the seats up. It also slots size-wise between the Vauxhall Insignia and Ford Mondeo so I forsee that you'll get a tall fridge-freezer in the back of the Superb unlike the Vauxhall's narrow opening. It's also worthy to note that legroom in the back is more than ample which is a Superb trait. Our Skoda lecturer made it clear that they are targeting the fleet sector which would make clear financial sense with constrained budgets and the onus on getting as much from a penny as possible. I was very eager to sample the Direct Shift Gearbox (DSG) so made a beeline with my co-driver who exercised the controls first; watching over his shoulder at the rev counter, a loss limited to only 5000revs created a fluid, barely audible process without any snatch or jerk. There is an additional £1280 if you decide to opt for this system on the 1.8 TSI petrol or another £1305 for a 2.0 TDI with DSG compared to manual gearboxes. I'd be very interested in opting for a DSG with the town driving I do although would research warranty details to see how much of that box is covered, bearing in mind that the technology is relatively recent.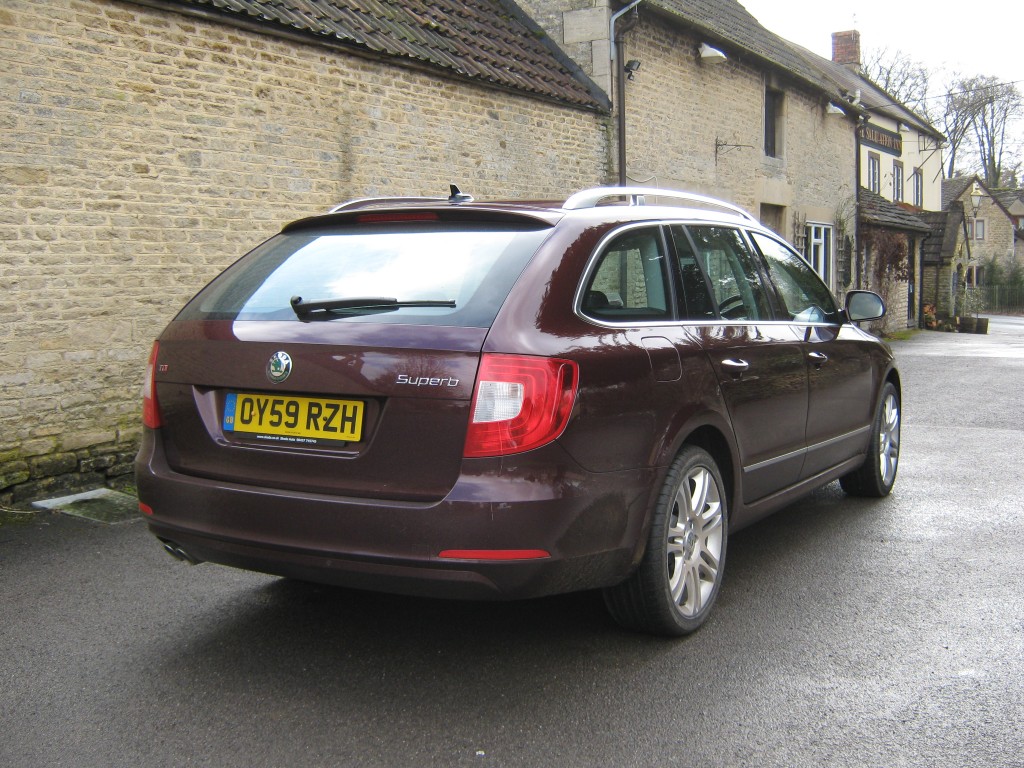 Engines range from a petrol 1.4 TSI, anonymously known as a TSI 125bhp (towards the front of the brochure) through to  a 1.8 doubling to the "halo product" of 3.6 V6 all wheel-drive, with DSG available on all but the 1.4. The 1.8 TSI with 160bhp felt zesty and zealous as did the 2.0TDI 170bhp with the only exception being the addition of more mid-engined torque,  the energetic nature of these two units exemplified by that DSG box. Another 140bhp version of the 2.0TDI is offered with a 105bhp 1.9 TDI.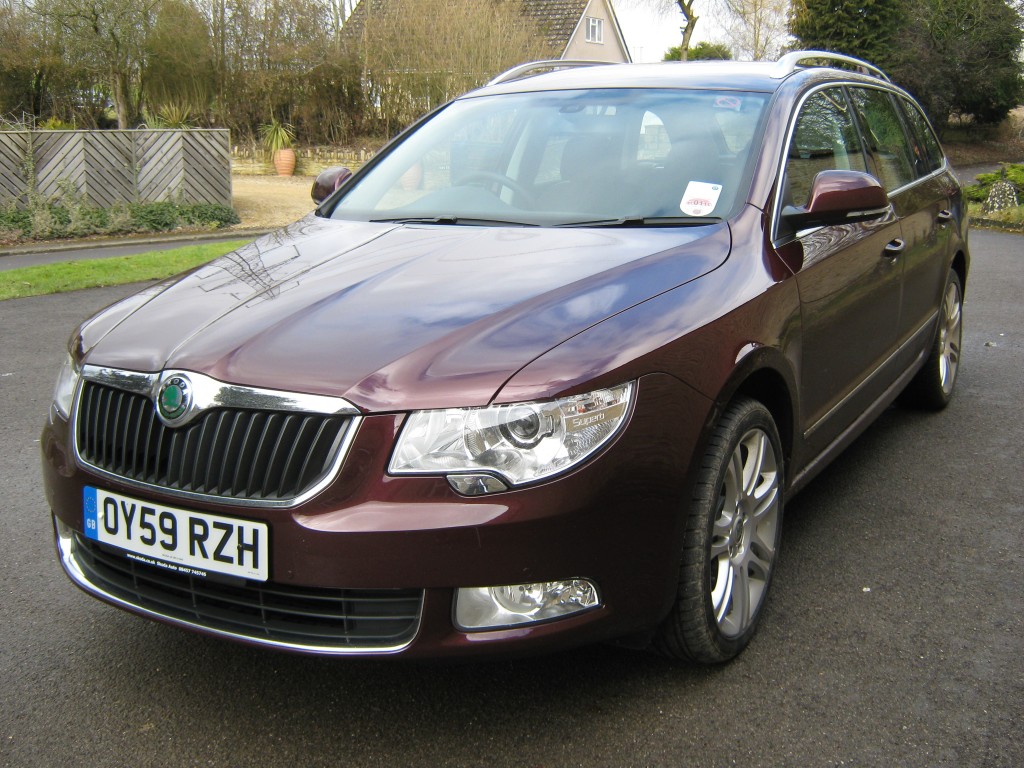 A 'tether and partition'system as an option of £370 on S models makes sure that your belongings don't spill and slide around the cargo floor and an electrically operated boot at £500 can also adjust the height of the boot opening for low ceilings. It doesn't cease here as another technological feat that I had to experience was the Park Assist system that uses ten sensors to measure and guide the car into a space with a limit of 0.4m on either side. A Mexican wave was all I needed to clarify that there were no hands on the wheel, and at a very reasonable price of £720 on the S and Greenline model, or £425 for SE and Elegance.
My criticisms of the Superb are trivial, the rev counter font should be more distinguishable from the neighbouring speedometer and I think it's about time that Skoda changed some model names; Superb and Octavia are references to the past and that is not the now.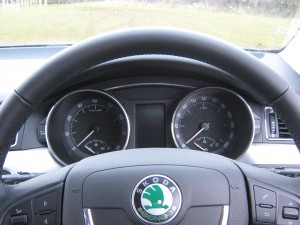 [vimeo]http://vimeo.com/9763445[/vimeo]
Words, photos and film are copyright of Sotiris Vassiliou
March 2010