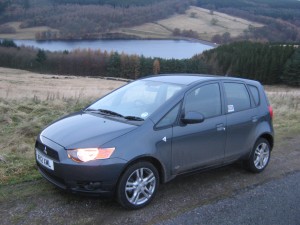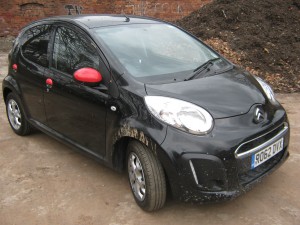 Back in the day when I used to read Robert Glenton's car reviews in the Sunday Express concluding with the crucial " Will it fit your garage?", the production duration of most European models continued for about eight years with slightly shorter life expectancies of south east asian models. More recently, their lives have been inextricably linked to the vagaries of markets, both emerging and not.
The new Mazda 6  has recently replaced its predecessor that only lasted four and a half years with an expanding company car market as the reason Mazda instigated its cull. Conversely, the Mitsubishi Colt was first launched in 1962 with the present interpretation still in production since 2005, albeit a refreshment in 2008 ; similarly, the trio of Citroen C1, Peugeot 107 and Toyota Aygo continue.
Smaller cars have unique platforms thus are not adaptable for the medium sector which may be why their lifespans are far greater which is not always a bad thing. As the Colt has been around for so long, there are many of them on the road often being carefully driven by peoples of pensionable age practising push/pull steering. A tall car with a hatchback that ends at the bumper makes loading simple. Getting used to the throttle pedal takes some time though as you need to familiarise your foot with pressure required for the rev counter to react but the sixteen valve 1332cc is a revelation on the motorway with our CZ2 costing from £11425, reassuring at motorway speeds with a cruise control button to prove; a comfortable 70mph achieved at 3000 rpm. Some anomalies highlight themselves such as a gearstick  too long for quick changes although shorter than an Austin Maxi's –  remember those? The shelving area behind that gearstick looks similarly archaic although it could provide a suitable mantelpiece for a carriage clock. Above it sits a standard stereo without the sound even if you max treble and bass controls. The Colt Car Company deceptively entitled Mitsubishi say there are no plans to replace its namesake which sounds brazen given the fickle nature of design language. I confess to being enlightened by the Colt's assurance at speed and simplicity of functional design. On one drenched day when the A55 North Wales expressway was closed because of flooding, the Colt effortlessly took me via diversionary routes south east beyond Betws-y-Coed and then north east to Ruthin, varying the speeds via cruise control on desolate, damp A roads.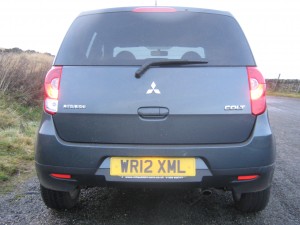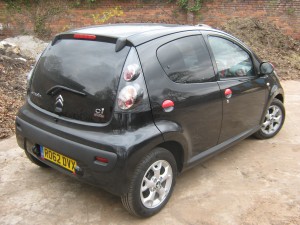 My loan of the Citroen C1 came after driving a BMW 316 diesel to Southampton docks; even though they are at polar opposites of the car market spectrum, they do share one similarity because they both achieved near identical mpg results from Manchester to Southampton and vice versa. The C1 and siblings have been produced with cost in mind: spot the single gas strut supporting the glass 'hatchback'; rear doors lacking window winders and a single wiper as a convenient reminder to Citroens of past. Produced since 2005 with a mild recent refresh, Toyota engines have sensibly been chosen as a 998cc unit distinguishable by the orange multi-lingual labelled radiator cap. The driving experience is cruder than the Colt's with a harsher engine note during first and second gear akin to a blowing exhaust with a legal 70mph at 2500rpm on the rev counter that has been added as an afterthought; tempting to snap it off and hand it to toddler to play with, like those at FisherPrice?
[youtube]http://www.youtube.com/watch?v=9MRi_zP8M9M[/youtube]
Now these two cars are not direct comparisons as the Colt can be classed as a small four passenger carrier, over £1200 more expensive than the C1 which is happiest around the city whereas the Colt provides a compromise between motorway and town driving at a combined 40 mpg. If there is one positive for model longevity,  it is that there are many spares available outside of the dealership network although manufacturers must not offer subtle revisions without first upgrading safety technology. A case in point is the C1 et al that last year only scored three out of five stars in the NCAP tests. A lack of side airbags and Electronic Stability Control as standard are some reasons for this score although Citroen, Peugeot and Toyota have stated that they will upgrade safety technology from July 2013. Last tested by EuroNCAP in 2005, the Colt scored four, three and one star for adult, child and pedestrians respectively although I suspect it will outlive the C1, 107 and Aygo…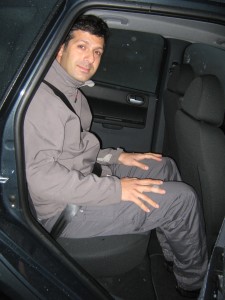 Words, photos and film are copyright of Sotiris Vassiliou
April 2013