It seemed suitable to hold a celebration of Vauxhall Racing at Silverstone which eventually re-affirmed itself as the home of British motorsport, similar to General Motor's meandering  journey through the mire to re-direct itself towards a clearer path. Branding is important as is promotion so the boldly entitled 'VXR Power Festival' also has a national tour of events to primarily advertise the lairy and wayward Corsa and Astra as well as the more restrained Insignia. 
The keen motorist could actually drive in Paul Swift's precision test. Three attempts by myself at completing the course of carefully placed cones seemed to be well received by some, even though I selected third gear instead of first towards the finish line before enunciating one four letter expletive. I assumed that Paul's radio mic was switched off…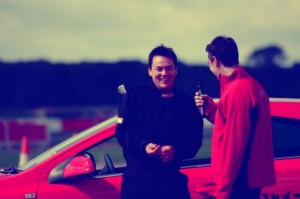 I appeared to have understood the graceful art of J-turning by accelerating in reverse to fully lock the steering wheel to allow torque to arc you through 180 degrees, less effort than doing a three point turn! More commendable was that chargeable activities like this as well as Caterham's power sliding went to the charity, 'Help for Heroes'; an immediacy and relevance felt when you heard one maimed soldier talking about his experience at war.
VXR promotion wasn't limited to adults either, with karting, trampolining and T-shirt making for the younger ones to introduce and adhere them to the brand, viewed separately from Vauxhall judging by the amount of online forums devoted to ECU re-maps and trackdays. For the sentimentally inclined, there were an array of Vauxhalls from the muscular Lotus Carlton to a 'Life on Mars' era Chevette to show evolution towards joyriding Astra GTE to the less ostentatious VXR.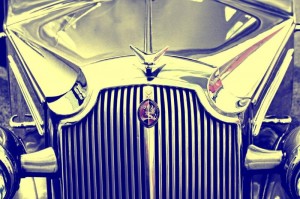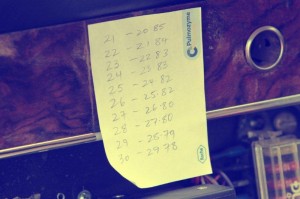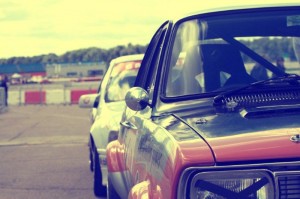 For the celeb hunter, I spotted Fifth Gear presenter and British touring car driver, Jason Plato with his feet up in the canteen whilst Melissa the snapper identified Ricky Whittle who apparently showed his physique in something called 'Strictly come dancing'. Can you tell that I haven't renewed my television licence? For Radio 1 listeners, the distinctive tones of 'Comedy Dave' aka Dave Vitty were heard whilst Paul Swift parallel parked.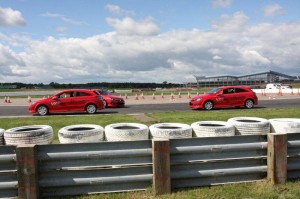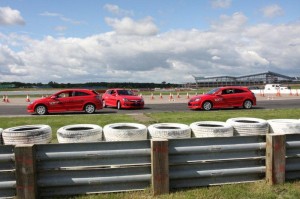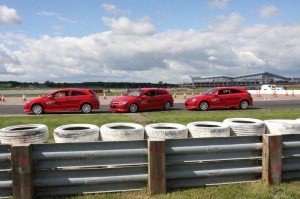 Judging by attendees and online devotees, the Power Fest achieved its aim of brand awareness with respect to Vauxhall for supporting such a valid charity; just a shame that the timing of the festival (on a bank holiday) and the weather weren't ideal. Isn't that ironic?
Words are copyright of Sotiris Vassiliou 
Photos are copyright of Melissa Sutcliffe
August 2010