I used to think that Millbrook Proving Ground, between Ampthill and Bedford had its own microclimate as all previous test days that I had attended were blessed with sunshine, ruddy complexions of marshalls as confirmation. This year's proved me wrong with ominous clouds brooding above combining with winds, strong enough to push Saab's signage across the steering pad. Nevertheless, it's a unique and valuable day so armed with highlighted sheets of potential drives, motoview.co.uk set off in search of keys…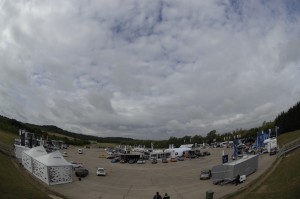 Cars sold through the scrappage scheme have filtered through UK sales figures so that 2011 is proving to be a lull before an anticipated storm of sales next year. China and India continue to provide a massive market for manufacturers, with BMW seeing a large increase in their first quarter sales compared to last year. This year's test day had for the first time, a Safety Zone to experience Electronic Stability Control and Predictive Emergency Braking, with the latter to become a legal requirement for newly introduced vehicles in November this year and all new car registrations from November 2014. Predictive Emergency Braking is the next safety advancement set to reduce the frequency of rear-end collisions which may be demonstated on the Mile Straight area in 2012.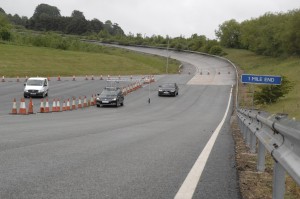 …Electric Rolls Royce Phantom anyone? An oxymoron to inevitably trigger discussions (can opulence be economical?) or about the suitability of fitting two uprated Tesla electric motors over its rear axle. Maybe in China but I suspect it would be hard to accept in the UK if it ever goes into production which makes me think that owners BMW, could surely have thought of a more appropriate energy source for such a heavy and luxurious vehicle with such an important heritage.
This brings me seamlessly to the Vauxhall Ampera or Chevrolet Volt depending on which side of the pond you're on. General Motors has given it the acronym of E-REV defined as Electric – Range Extending Vehicle which it is, eliminating the anxiety that we experienced coasting the Mitsubishi i- MiEV over the Snake Pass during a freezing Friday night, switching off heating to conserve energy. Bizarrely, 'Kryton' off Red Dwarf (aka Robert Llewellyn) was retrieving his bags from the ample boot as I waited to get in and seemed very excited about the car, showing the enthusiasm he infectiously does when presenting Scrapheap Challenge. Vauxhall Public Relations only realised who he was when I told them! The Ampera drives serenely although I forgot to pull the indicator stalk to sound the warning for any interferring marshalls who happened to get in the way. Turn-in was accurate around the meandering city circuit with an alleged overall range of 360 miles from both engine and battery with electrical energy always driving the wheels, muting the range sceptics. Being a heavy car, the Ampera has been moulded by wind tunnel tests although the model we drove was still a prototype although close to production.  Debbie Shields, Public Relations for Vauxhall recounted one journalist who said that the Ampera was dramatic for being undramatic. In my humble view, the Ampera provides the best 'electric' vehicle out of three driven.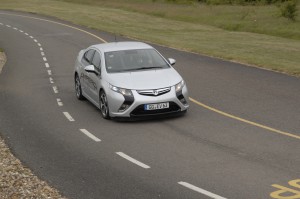 [youtube]http://www.youtube.com/watch?v=f35jCT4245s[/youtube]
Having tested the Mitsubishi i-MiEV in January, the Nissan Leaf provided a comparison despite its two thousand pounds price increase that was apparently due to currency exchanges between sterling and yen. Furthermore, Nissan have tried to reduce range anxiety by having display options that show potential distances over an area using either eco mode or normal power as well as charging point locations.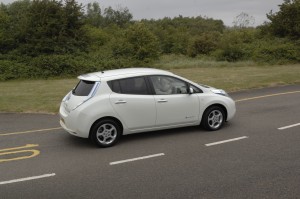 [youtube]http://www.youtube.com/watch?v=bu9xEBL44uA[/youtube]
Kia's new Picanto, with an 'Ecodynamic' credential solely consisting of a Start Stop facility showed itself to be a rung up in quality from its predecessor, with a defined rib around its waist that reduces body flex. It performed hairpins at low speed with poise although the steering feel does feel weighty on turns at low speed. With a USB hub/ i pod jack and six airbags, it includes options that are often the reserve of luxury marques and reassures with an industry leading seven year warranty.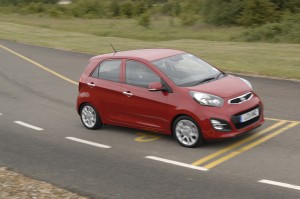 [youtube]http://www.youtube.com/watch?v=pxSwQwn_9mQ[/youtube]
By this time, Pete the cameraman was becoming frustated exclaiming;"we're missing all the good stuff!" which I attempted to redress by asking for the keys of the Mercedes C22o CDI saloon but he seemed unimpressed by its conservative looks until the seat belt tensioned around our shoulders, prompting both of us to reevaluate our judgements! It is unquestionably deceptive as it performed as a sports car even though its exterior looks demonstate otherwise. The burbling sound of the V8 6.3 SLS AMG could be heard and surprisingly, its long bonnet revealed an engine bay with space at the front revealing a clue towards a near fifty/fifty mass distribution.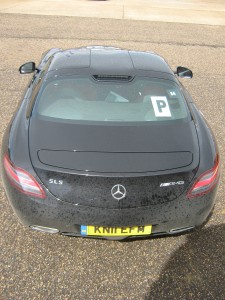 If I can't remember what a car has driven like, then in my view it can't be a great car but then I view steering feel and roadholding as of paramount importance. The Audi A1 1.4 TFSI Sport S Tronic double clutch gearbox seemed to change at unusual moments on the hill circuit that made the engine strain and the steering lacked any subtleties of feel. I would have preferred a manual that isn't available on the model tested, moreover the A1 lacks charm and heritage of its Fiat 500 and Mini competitors so I soon forgot my 'experience'. Raison d'etre?
[youtube]http://www.youtube.com/watch?v=YTJDgN6iXs8[/youtube]
Alfa's Guilietta, pronounced like the name enticed, boasting 235bhp. Despite driving rain, we navigated it on to the Bowl circuit which it did with gusto despite the traction control light winking initially. Generally speaking, it performs like a driver's car with the potential for the gearbox to be worked through the rev range although my size eleven clutch foot had no place to rest which put a spanner in the works, literally for me. On return, one of the Alfa employees admitted the company can't get the right-hand conversion correct, a shame.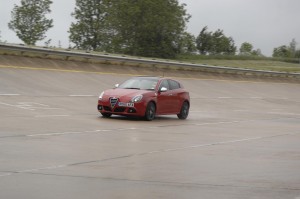 Chancing upon whispers under the Land Rover marquee that also included Jaguar, revealed a crash on the hill circuit so I decided to investigate by driving the Audi A7  S tronic Quattro towards said area.  The reassuring four wheel drive system took me to the scene of an immobile Citroen DS3 with front wheel detached from driveshaft; a trail of gravel showing a clue, with forlorn driver by flashing recovery truck and traffic control vehicle. Audi are more suited to long distance cruisers with the A7 having the added practicality of a wide hatch, sorry sportback. Its derriere looks more refined that the BMW 5 Series GT and the Audi has aluminium body panels to lessen the load.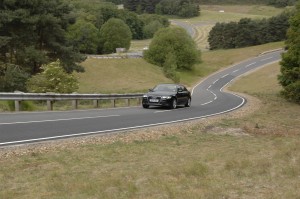 Polestar, Volvo's racing team has increased power output and torque of the five cylinder 2.5 litre engine to give it more sporting prowess which is achieved, but styling doesn't compare as it is typically Volvo inside. Green digital displays and the "floating centre console" don't impress nor the oversized steering wheel and  odd toggled canvas cover for a parcel shelf. Geely Automotive, Volvo's owner should be bolder, to now compete with the Ford Focus RS.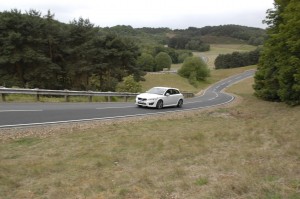 An orange BMW M3, blipping throttle mandatory left us to try the BMW 640i SE convertible, marketed as a sports tourer coupe which deceptively is a three litre engine with twin scroll turbocharger. Its handling was taut but precise although I think that the 640 badge needs to be altered because of  the Trades Description Act.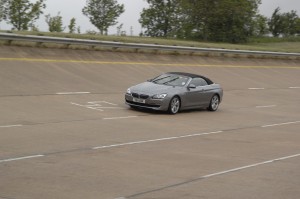 Jaguar brought two historic E-types, one a 5.3 V12 convertible and the other a 3.8 hardtop, carefully driven by former employees although yoga is beneficial when placing your legs in the narrow footwells as you need to lift your upper body. Old cars always provide contrasts as you can actually feel the tarmac beneath the wheels whilst double declutching the four speed box. Our driver exclaimed; "this was built when men were men!" I happened to be pulling my hood up as the rains came so maybe I wasn't included in that category.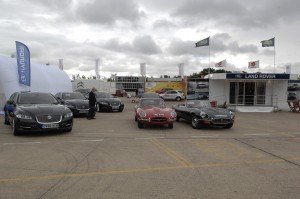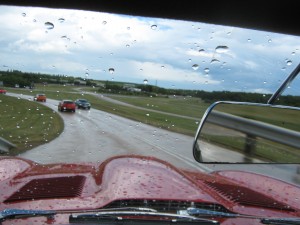 This year's test day was testament of manufacturers increasing engine power by reducing masses as well as inserting turbo and superchargers whilst making them more fuel efficient. I wish they could have done something about the weather though!
Words are copyright of Sotiris Vassiliou
Film is copyright of Sotiris Vassiliou and Peter Kemball
June 2011