Unlike anything we have 'driven' before, 'on test' is the Modarri S1 Street which is one of a six car range for 'drivers' aged eight to one hundred and eight – so stated on the packaging!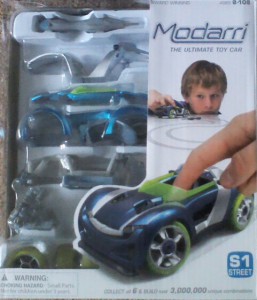 With twelve parts on our S1 Street that can be interchanged with other 'models' within the Californian-based Modarri fleet, self-assembly is simple as Allen screws are retained on parts so there is no fear of losing them; arrows also help your build. Aided by a Hex tool (like a straight Allen key), parts slot and click together to screw on the chassis.
Front and rear multi-link suspension (torsion beams are for sissies) consist of metal springs to provide enough 'give' on corners through the patented steering system that involves either use of your index finger pressed onto the seat to 'steer' or alternatively grab handles and rails to invent new moves, practising the art of over and understeer, of course!
Original and most importantly fun, Modarri challenges convention so that there is understanding of what componentry makes a car as well as providing an assembly line of construction. It's also interesting to entice or time adults to build one like James May does in his present series, 'The Reassembler'. My younger brother ( forty five and one month) could not quite screw down the driver's seat – he should have done that first! You can even register the licence plate, ahem registration plate as we say in the United Kingdom to give added responsibility to the new owner!
Available from Modarri.com at £13.48.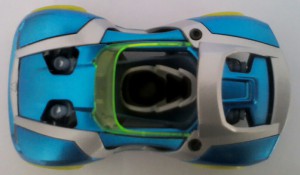 Words and photos are copyright of Sotiris Vassiliou
April 2016