Packing eleven halls at the National Exhibition Centre, the UK's biggest leisure vehicle launch show included motorhomes, campervans, touring caravans, caravan holiday homes, lodges, trailer tents – mind-boggling when you've never attended one before!
The leisure market has been a buoyant one, recently elevated by a recent 25% threshold of tax-free pension withdrawal which, you've guessed it, some pensioners have chosen to spend on motorhomes. I did detect a lot of beige interiors matching customers' clothing but the event was a hive of activity and it was interesting to see customers comparing their motorhomes to new models;  it appears they have an affinity with their 'homes' even tweaking them to suit.
The stalwart of motorhome engines, Fiat Ducato 2.3 diesels are presently Euro 5 compliant but will accord to Euro 6 emissions standards from September 2016 whereas Volkswagen transporter conversions abide to the present European threshold hence the 'T6' model name although this is aided by adding a dose of AdBlue to the fuel tank.
From my observations at least, the cheapest Campervan was the previous Lunar Campercar ( for sale via Don Amott caravans) based on the Nissan NV 200 with the well-proven 1.5 dCi Renault-based diesel engine. Only 4.4 metres in length with 2.011 metres in width (with mirrors), an optional roofbed at £299 enables it to sleep an additional two people making it a four berth. Sliding doors on each side provides easy access with an ideal view.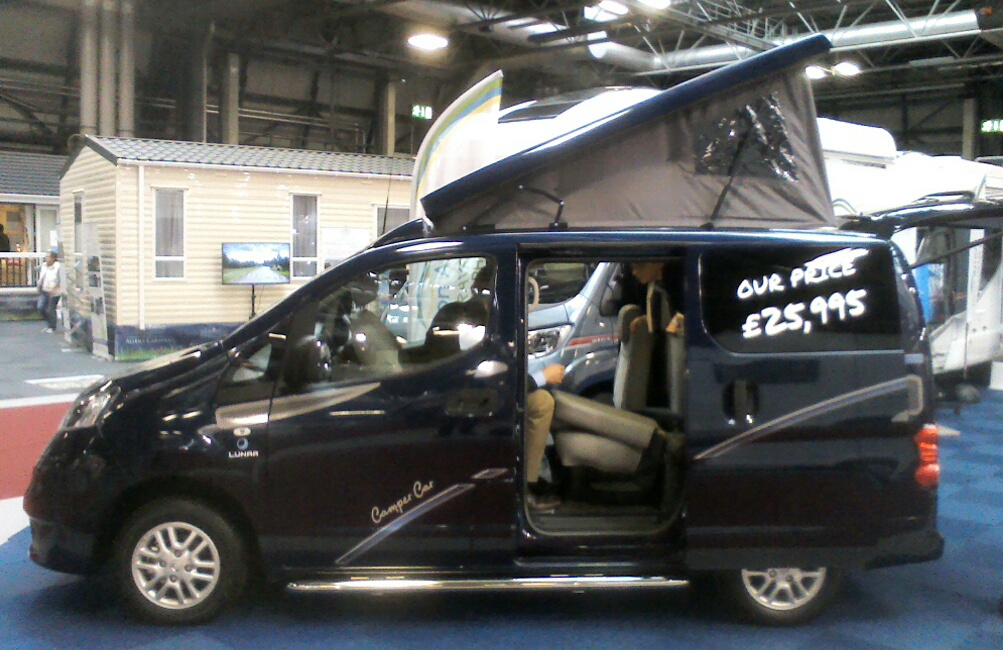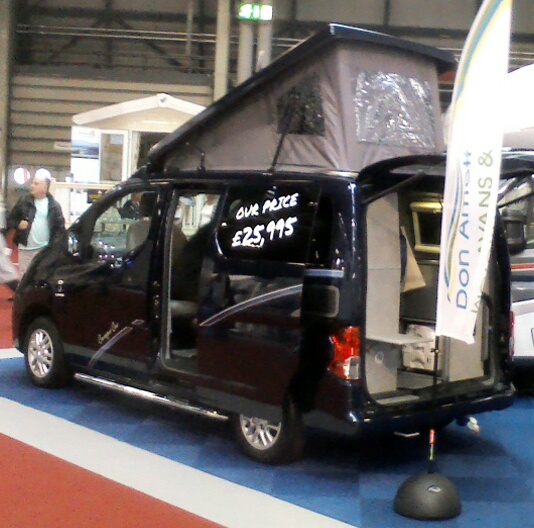 Built on the VW Caddy Maxi Window Van chassis is the Caddy Camp Maxi by Reimo. It's an ultra-compact camper with original VW factory seating for three rear passenger seats with three-point belts. The lounge area converts quickly and easily into either a single bed or ample size double bed and an optional elevating roof bed at £595 provides an additional sleeping area suitable for one adult or two children. At £32950 for the 2.0 TDI 102ps 5 speed manual, it is a quality, tasteful conversion.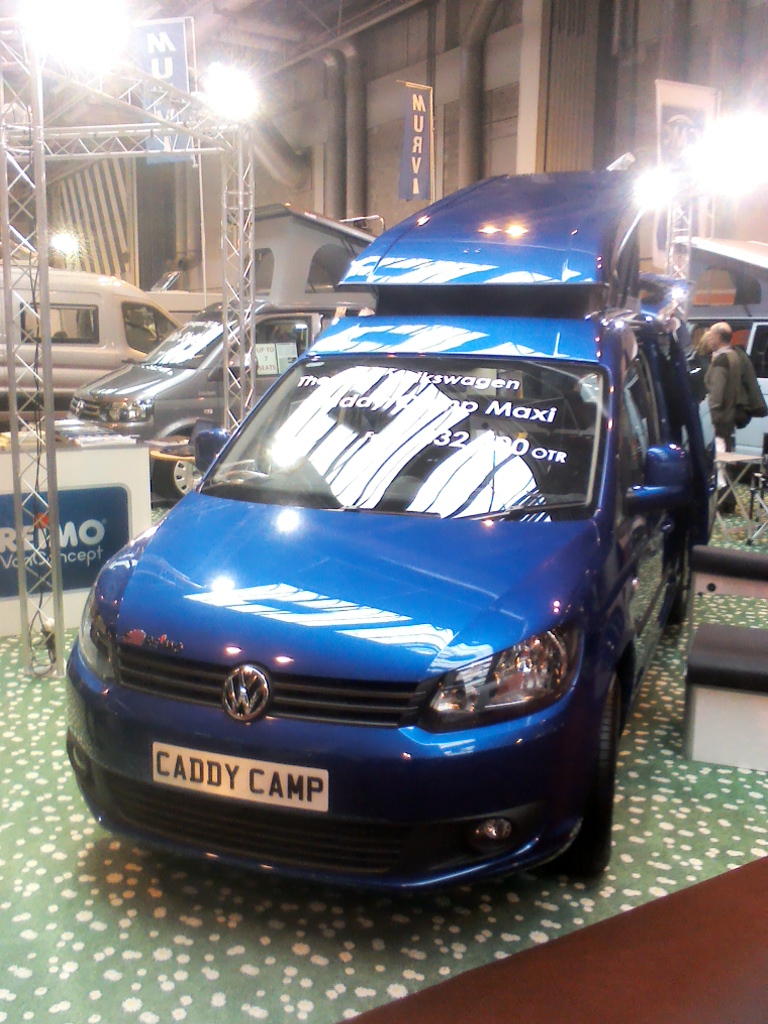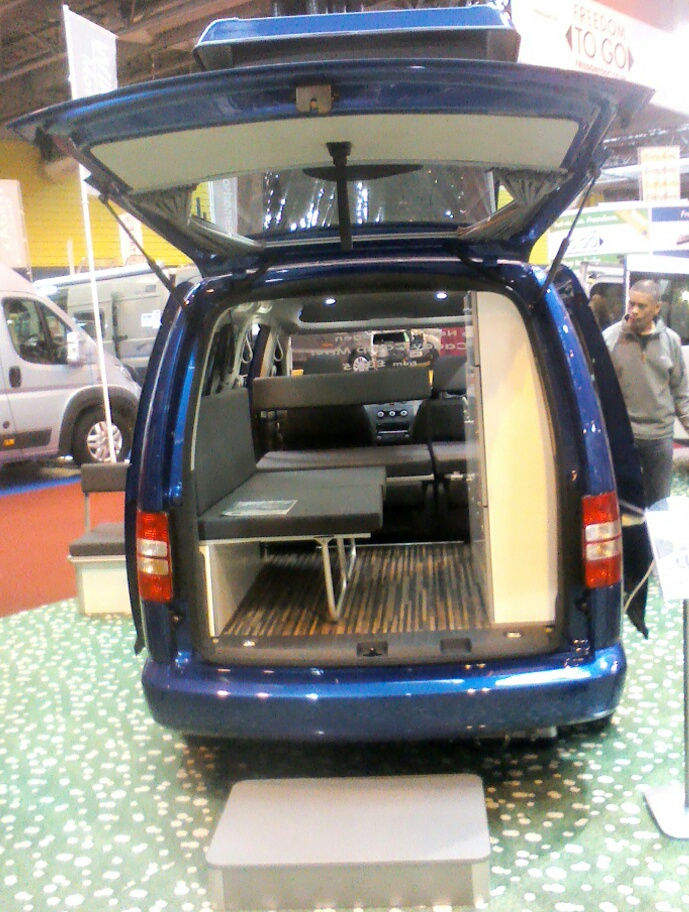 Established in 2007, Vanworx adds its own unique style and attitude with this featured VW T5 Campervan, fully accredited by Volkswagen. It certainly offered a refreshing change from the usual conservative beige and wood veneer contrasting with a lounge area suitable enough to host a night-long poker game – with a roofbed for further respite! Prices range from £32690 for a 84ps Startline 'Chilli' 4 berth to £44480 for a 180ps twin-turbo Highline 4 berth 'Chesil'- both featuring contrasting seat fabrics that complement work surfaces, panels and units.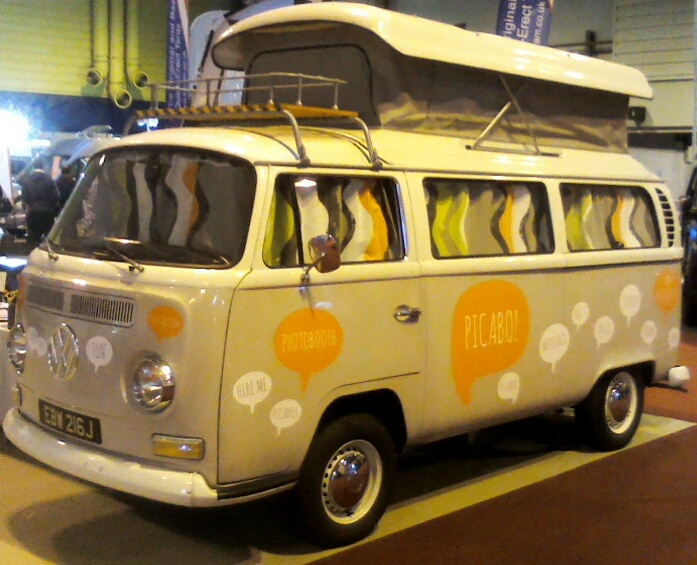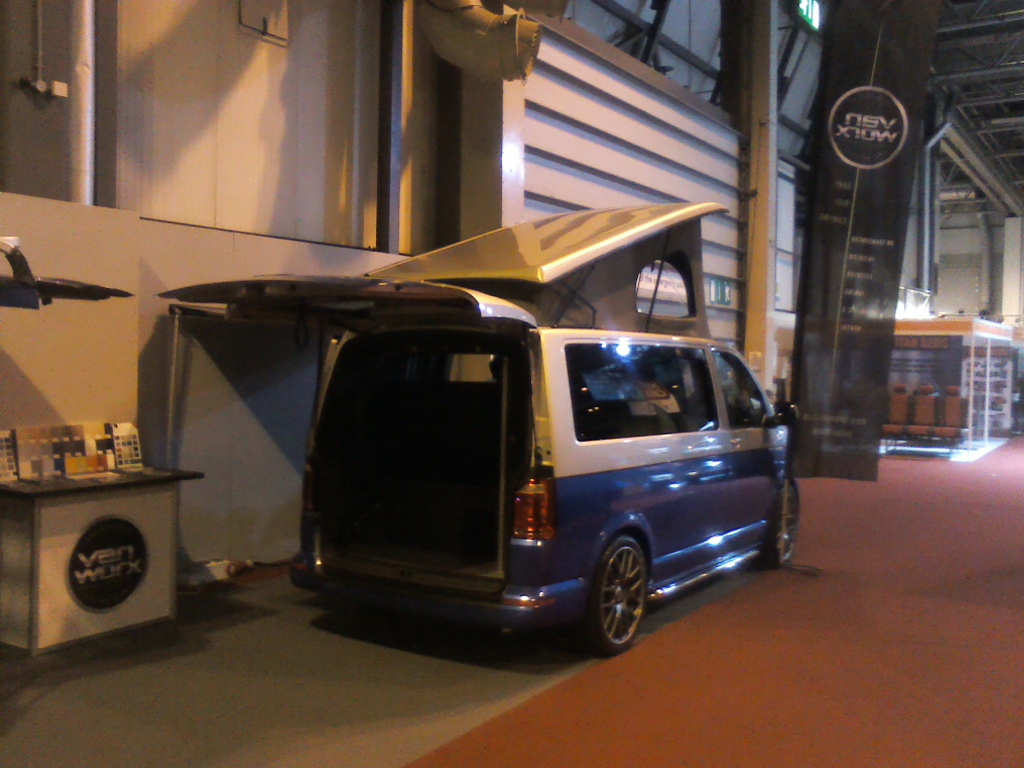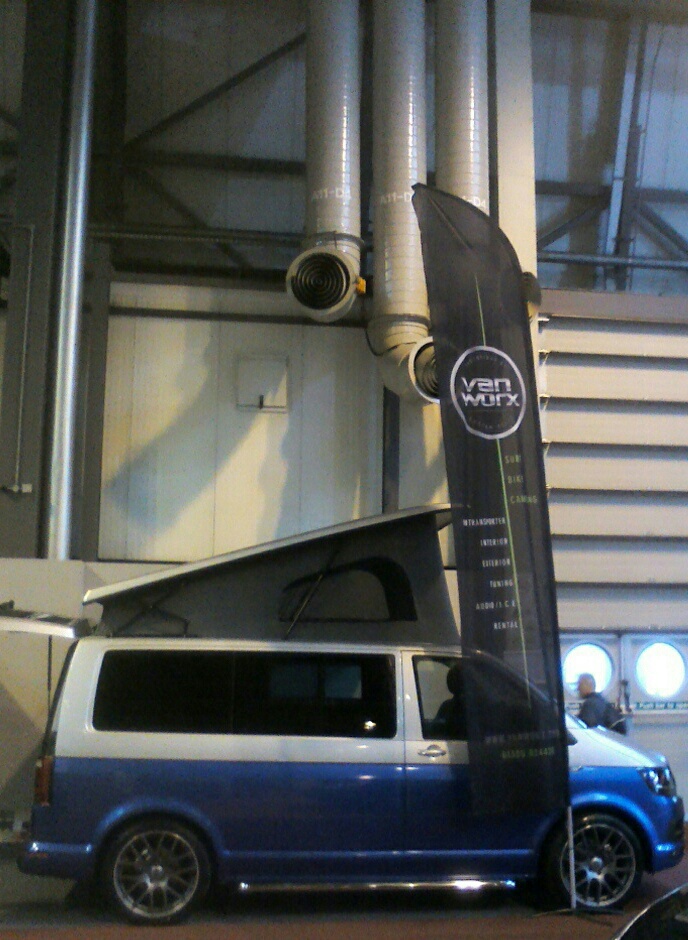 Celebrating fifty years in the business, Coach builders Adria from Slovenia, featured the Coral Plus 670SL which when compared to an older model had a new panoramic window at the front of the roof , a plug powerpoint on the ceiling but a smaller fridge. The chief designer had the concept of the Coral Plus inspired by New York loft-living.
Van 314 produced by Hymer, is only 5.45 m in length making it the "smallest and comfiest motorhome in the world." Shorter than a long-wheelbase VW T5, it can be equipped with a bathroom, shower, bed and garage. Introduced in 2006, the 2016 model will cost £47725.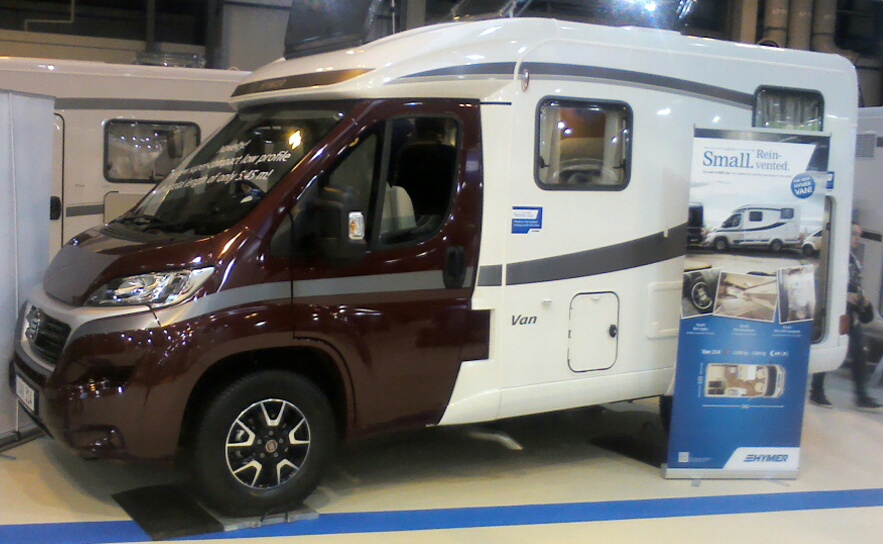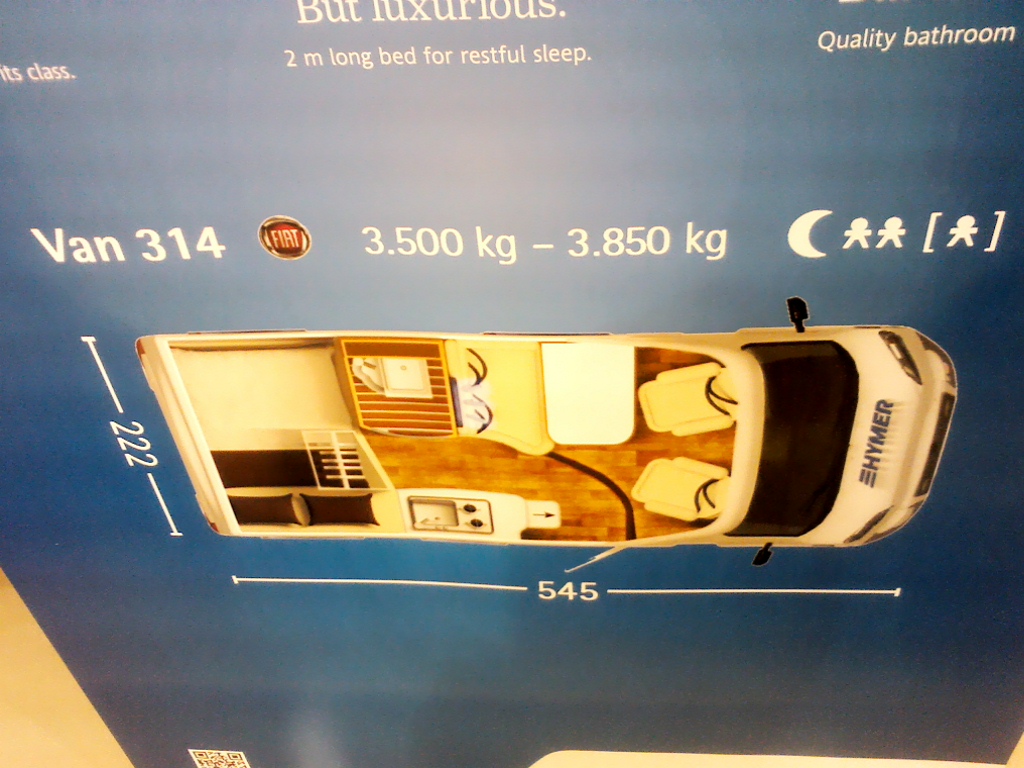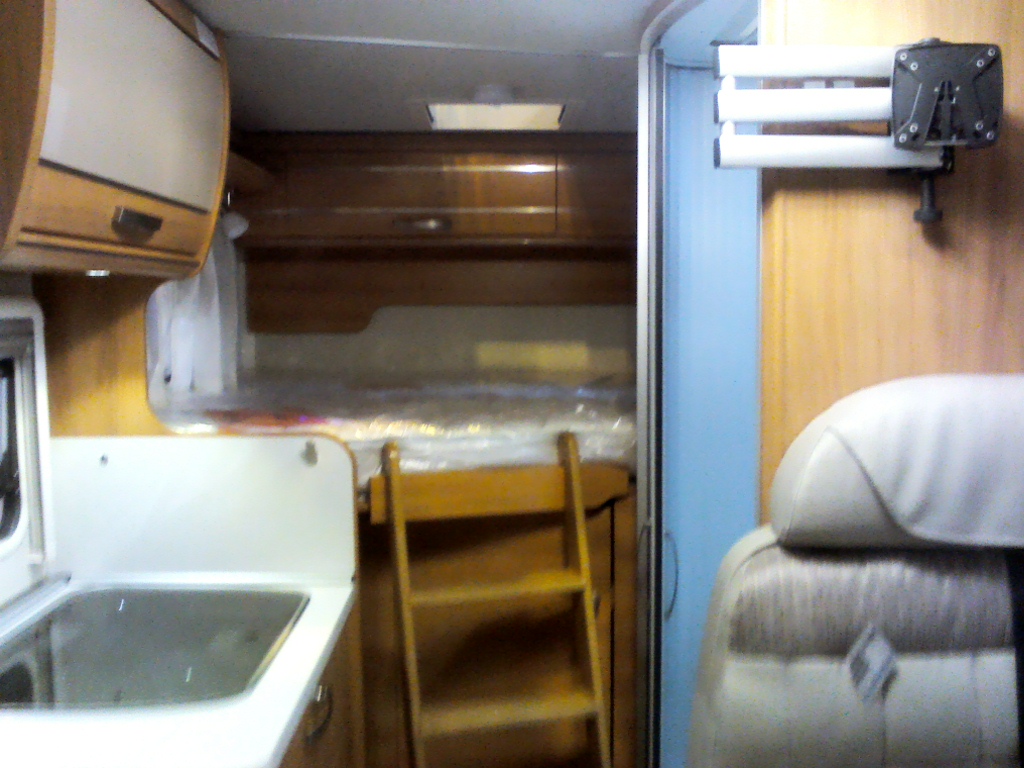 The newly-launched Rio 325 made by Swift is the size of a panel van, i.e 5.99m in length. It's a two berth with a child and has an electrically retractable bed that can increase or decrease the amount of storage space in the 'garage' – and it has a lift-up rear tailgate.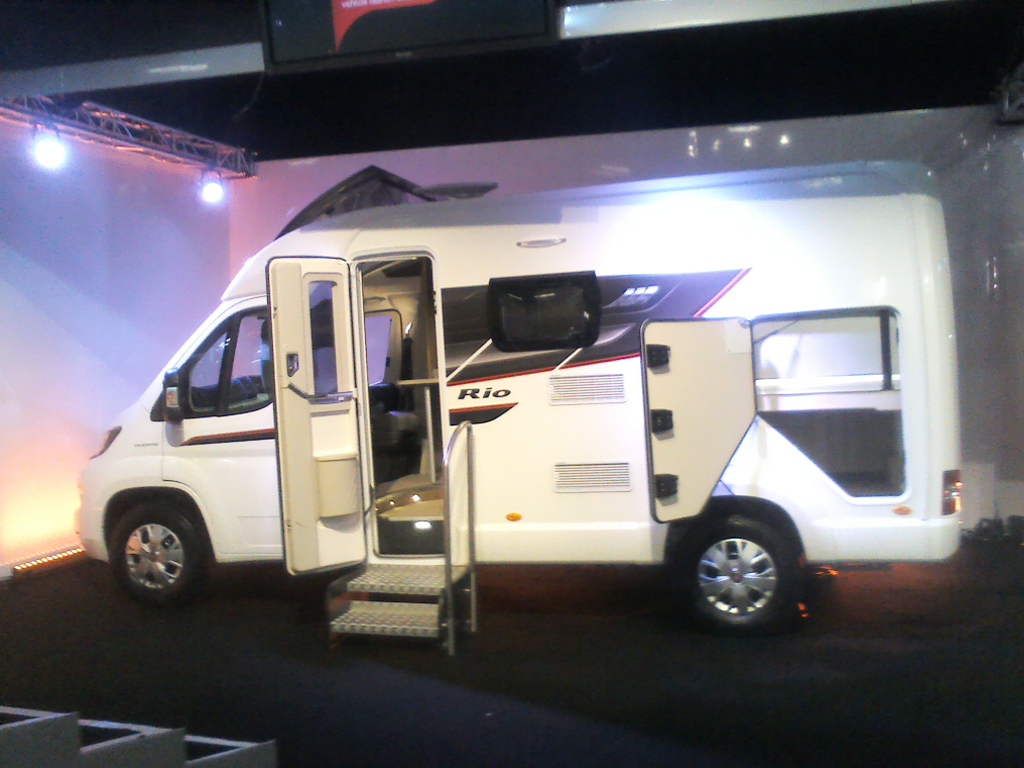 Mind-boggling when I left as when I entered because of the variety of niches within the Motorhome sector – a definite learning curve for a newbie like me. To lighten the mood, a life-size model based, wait for it, on the distinctive shape of the T@B 320 RS caravan made of more than 150,000 Lego bricks was certified the world's largest by the official Guinness World Records adjudicator – and it even including a sink with running water!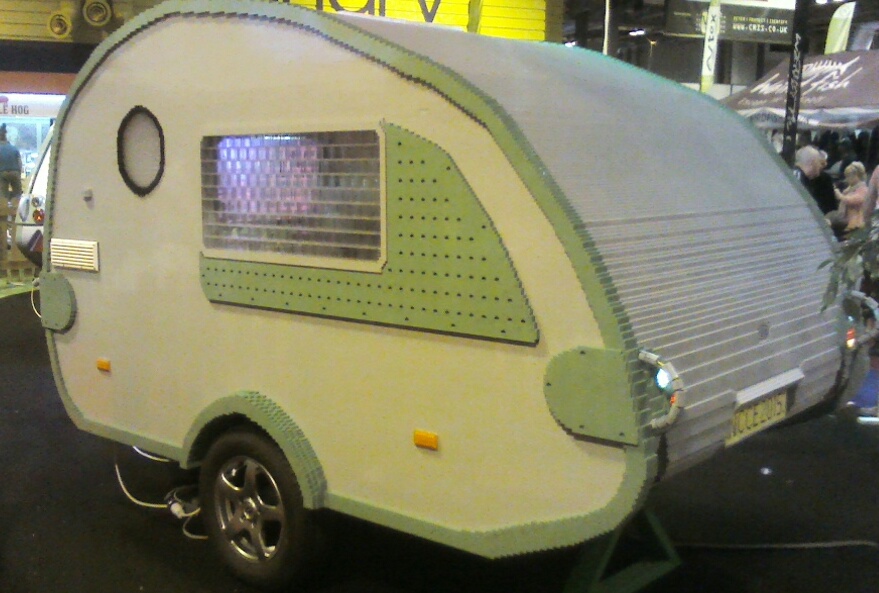 Words and photos are copyright of Sotiris Vassiliou
December 2015