Back in 1997, I was studying at Bath College – now pretentiously and deceptively-named Bath University Spa College. Knowing my interest in cars, a fellow student, explained how his family had been given their Uncle's car which was a 1977 Renault 5. He drove on campus, a revelation for me as I hadn't seen one in years; dark bronze with side mouldings, it looked original despite a creative, jagged effect to cover corrosion scabs on the wing corners courtesy of honey-hued hammerite paint. Stating that it was issued in Chippenham, Wiltshire, its original dealership sticker had cracked and furled, turning the same colour as the paintwork.
Months passed when Jeremy announced that the R5 was going to be scrapped as a consequence of failing the MOT. I immediately enquired to be met with a reasonable £60, moreso when I spied the tax disc which had at least three months left. That was in the days when the tax disc could be passed on to the new owner – remember them? Deal done, it was parked on campus until my course ended, literally seizing the steering lock. A passing European student exclaimed, "the R5- it's a funny car!" which may have been related to its aesthetics or to its refusal to let me steer. Meanwhile, I scrubbed the removable front carpet in my student room and checked fluid levels, intentionally ignoring the scabby front and rear wings; the absence of wheel-liners explained the latter. What intrigued me about the R5 was its simplicity  (this was in 1997) in contrast to French cars of today or cars in general for that matter. R5 had an exhaust that was a pipe, the silencer being sited under the passenger wing; a vinyl, removable rear floor cover, a speedometer, one solitary indicator stalk with a hazard light, fan and rear window switch to keep it company. If warm air was required, the air pipe could be placed directly over the exhaust manifold to pass heat to the cabin – genius. With practicality combined with iconic design, it had to be saved.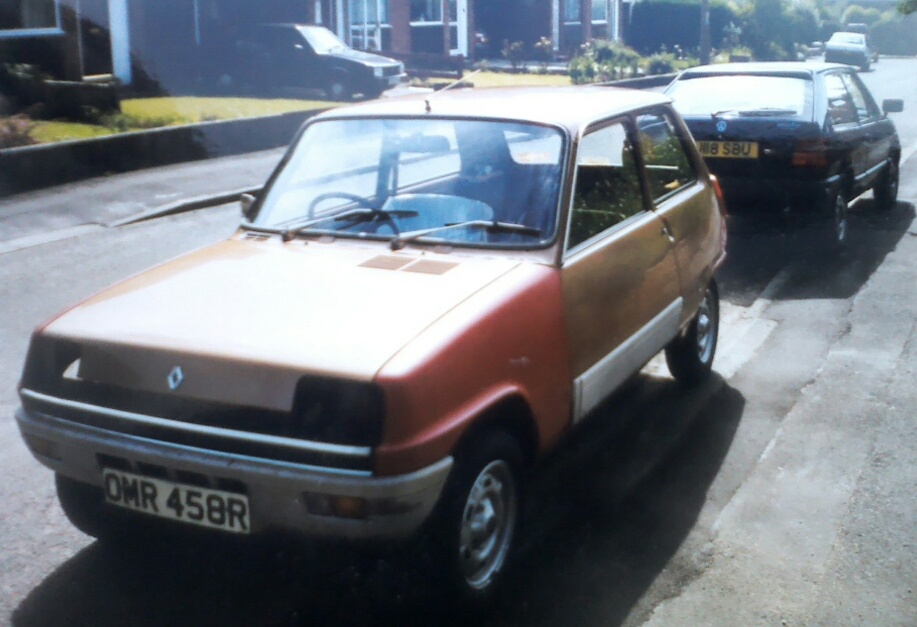 A beating with a mallet by the AA man freed the steering lock and the R5 was driven north non-stop with some reluctance from the engine off the M56 slip-road on a dank and dark A56 combusted by Four **** petrol. Fortunately, in 1997 Manchester, there were a handful of scrapyards that contained cannibalised Mk.1 R5s. Two front wings, wheels, window winders and other oddities were bought and so began a partial restoration. What lurked beneath the rotten front wings was more rot that had perforated sections of inner wings as well as rear ones. I bought so many Black and Decker jigsaw blades, snapping many in the practice of cutting out the decay and shaping replacement metal to fit. What eventually scuppered my renovation plan was my lack of welding experience with one kind neighbour even offering to lend me his kit. That must have been in 1998 – ish; some start-ups aside, the R5 remained stationed in my brother's garage ever since. It became a running joke in my family with eldest brother oft repeating that mice had now bred different generations using the R5 as their habitat. At times, I'd go into the garage to marvel at it even though it wasn't complete or to imagine it at classic car fairs with an older version of myself at the wheel – sentimental fool, me. Maybe that prophecy provided me with a clue to the length of time it would take to finish as it wasn't meant to be.
At the end of 2015, a recovery driver cast me a blank look to read my expression for signs of emotion at an unfinished project – there wasn't any as I was content that it had been sold to a collector who would restore it to originality as opposed to another who wanted to convert it into a Gordini. Besides, I have an increasingly rare and potentially classical Audi 80. As for OMR458R, I have since discovered, courtesy of one man's labour of love for all cars rare that in 2015, there were only 37 GTLs in the UK that were taxed and on the road.
Maybe I should have asked for more?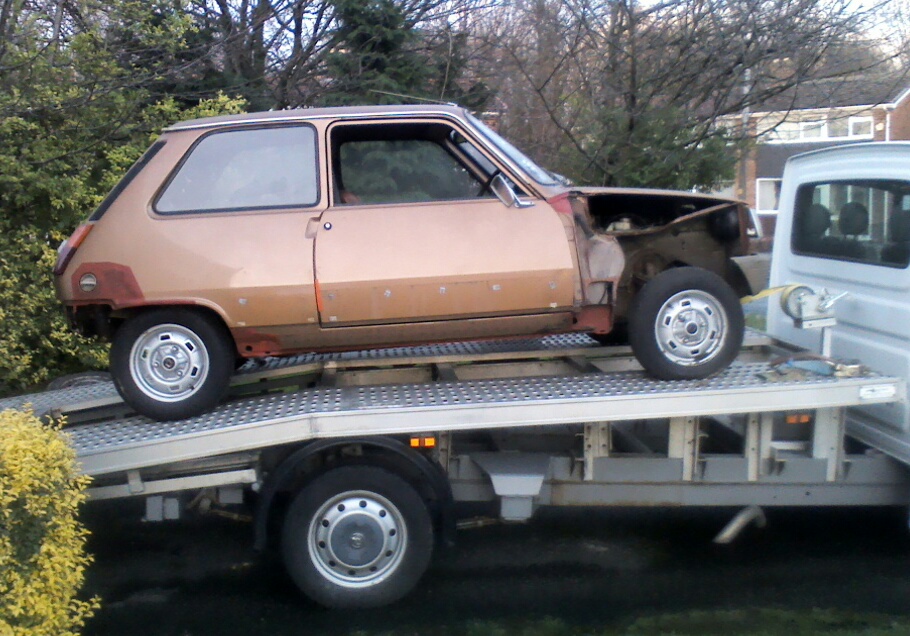 Words and photos are copyright of Sotiris Vassiliou
January 2016