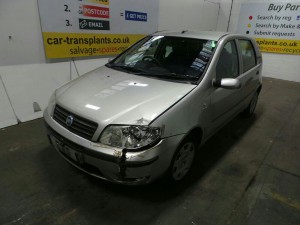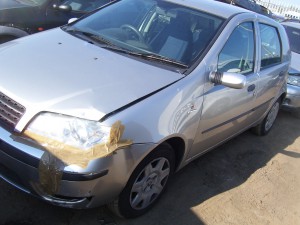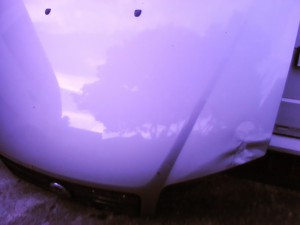 This year, I have been a one-click bidder. Let me explain. As seconds count down at auction, I put a bid in and if it is beaten, then I withdraw. It has been successful so far after two purchases. The first was a Fiat Punto; for some reason when tracing details via the registration plate, the automatic models often mistakenly show up as manuals but I knew it was the former because I could see the gearstick and P for Park on display by the speedometer. Luckily, my bidding was successful at £80 with all auction fees amounting to a total of £122.
Before the bidding process, I did a MOT history check to confirm the mileage and analysed MOT advisories and failure notes for anything that was recurrent. The engine management light had been on display for years although happily, had been distinguished for the most recent MOT. A rusty sump, tyres and an exhaust rubber bush were minor issues to be rectified for the forthcoming test.
Back to the purchase -as this was a category C damaged car, the V5 could be applied for free and it eventually revealed that the previous owner, who hadn't owned it for that long was disabled as stated in the taxation class. He hit a wall splitting the front bumper, smashing the passenger headlight and folding a relatively small corner of the bonnet. With bumper removed, it revealed that the passenger chassis leg had been scraped on its side where the wall had come into contact. How do I know this? Bits of brown brick were evident. Mechanically, the car drove fine with this being the Speedgear 16 valve automatic at £185 UK tax a year contrasting with the electronic 1.2  8 valve CVT at £110, £20 less than the same engine manual.
It's amazing what a humble block of wood can do which I used to shape the light bracket. A replacement light cost £25 with a front bumper and bonnet in the same Grigio steel colour costing £60. That front bumper had a crack in it that had been bodged using rivets which stressed the joins. I drilled the rivets out and used a £1 epoxy glue kit to bond the crack as well as fill in holes left by those rivets. Paint from a trade car body shop cost me £15, far cheaper than Halfords who charge more for a smaller volume. The bonnet was easy to fit but a panel gap of 2mm on one side compared to 7mm on the other annoyed despite manipulating hinge bolts to exercise tolerances. That sump and bush were seen to in readiness for the MOT yet I was caught out by two rear tyres that failed the car that were changed and I was duly rewarded with an advisory-free space on the sheet. £352 all in including the purchase price. A smooth repair process so there is no looking back.
One-click bidding and all my own repairs. Who needs body specialists anyway?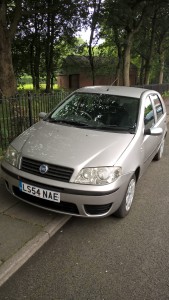 Words and photos are copyright of Sotiris Vassiliou
August 2016