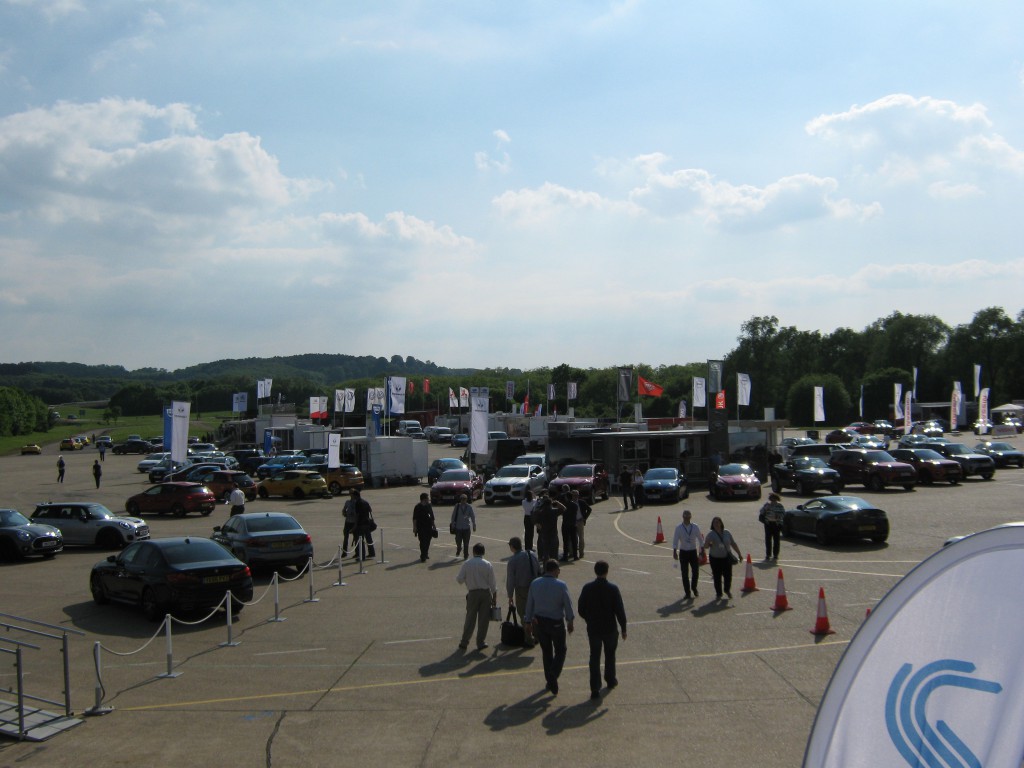 Which one would you choose? Teaching religious studies in Salford or a day at Millbrook driving new and often swanky cars?
After some deliberation, I opted for the latter. With a refreshing lack of complex pie charts from the powerpoint presentation led by Mike Hawes – SMMT Chief, a synopsis of the industry was given: new car sales are now low after a high preceding the April 2017 VED taxation threshold of £140 with autonomous vehicles in five years.
With the absence of Bentley and Rolls Royce, a beeline was made by most journalists towards Aston Martin's marquee – conveniently located beside the main entrance to the conference centre. A booked drive in a DB11 at 2.30 pm? Please!
Off-roading in a Range Rover SDV8 Autobiography that automatically detects different terrain and morphs images from its external cameras on to the dashboard screen so that we could watch Mr. Jetwasher do his thing underneath the arches. Luxury with superb off-roading capabilities- is there any model that is comparable? My instructor mentioned that he had recently been to Utah and had taken a standard Range Rover in areas where adapted off-roaders treaded – and they applauded the newcomers admirable efforts.
The Skoda Kodiaq 2.0 TDI 150 PS 4×4 manual sticks to the bends and is roomy with it being a seven seater albeit with two rear child seats but clutch action felt spongy and the gearbox didn't feel as slick as other marques within the VAG range. Build quality is always a given with Skoda but that grille including a capping for the radar detector won't win any fans.
A blast in the new VW Golf GTI 2.0 TSI proved an anti-climax to me so as a consolation, I spent time admiring a first generation GTI on display reminding me of my 1979 Golf 1.0 L – switchback lanes around the Peak District in GRJ 342V…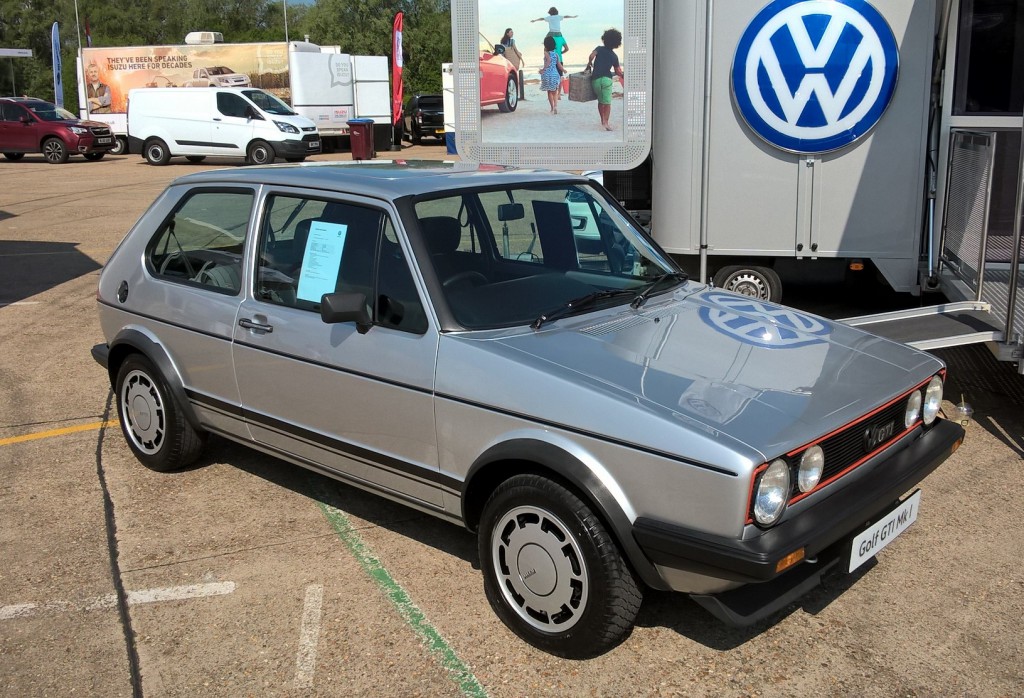 A year previously, the MX-5 had been fully booked so I was determined to drive it although now rewarded with the new RF – Retractable Fastback version with folding hardtop roof. Core principles of direct steering and short shift gearbox haven't been diluted which was invigorating to experience. Forty minutes was the amount of time spent by yours truly in the MX-5 according to Mazda's press officer after my return – I must have have surpassed the previous record of my VW Polo GTI drive when I was followed back to the steering pad by the track controller – happy days.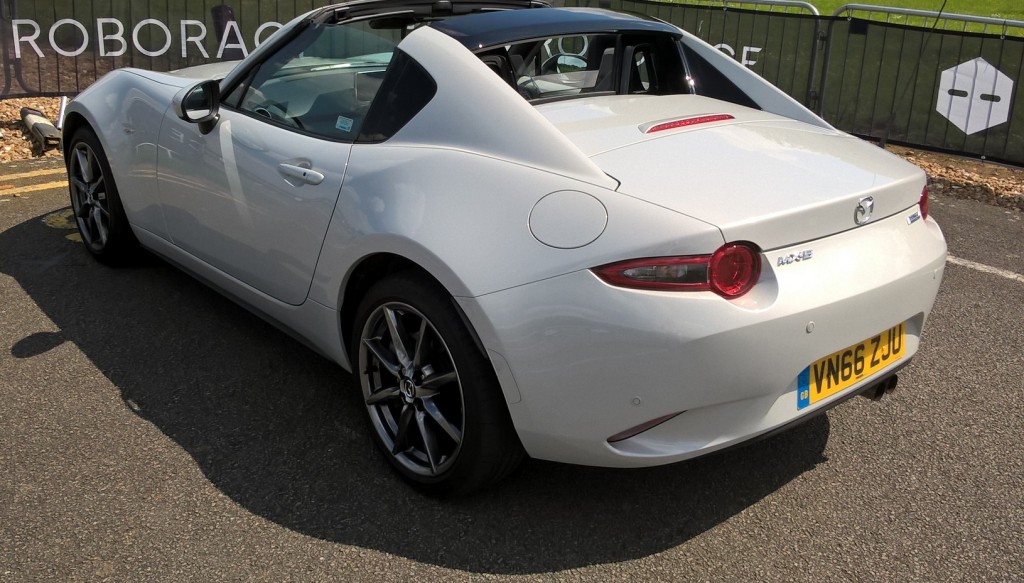 Something Japanese in name but French – that would be the new Nissan Micra that shares many components with the Renault Clio on appearance – both Nissan and Renault being sister companies.  I never did get a response to my question related to percentage part-sharing. The Micra was synonymous with practicality but the new rear door curve does impede visibility moreso with the passenger seat forward. The diesel 1.5 DCi was my preferred choice on the hill circuit with the 1.4 petrol running out of puff mid incline – looks good though but definitely a slap in the face for Micra traditionalists.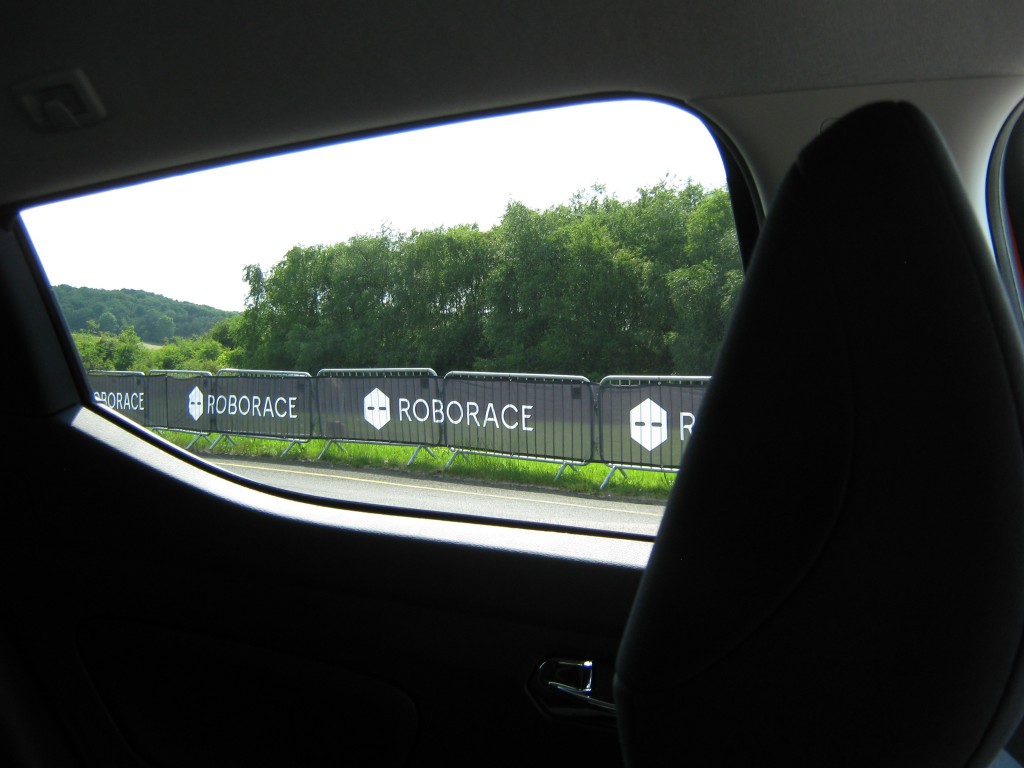 My prompt 2.30 pm arrival at Aston to drive the new DB11 for a Grand Touring experience – our example cost just over £175k with options. Some more numbers: V12 with 5204cc generating 608PS.  The first non-aspirated engine for Aston Martin using two turbo chargers with designers having gone to great lengths and at great expense to rid the rear spoiler that is 'oh so old school. Instead, the body has been sculpted and shaven for vortexes of air to snake down the sides. Even the front wheel wells have been gouged out so there is no pressure build-up complimenting Aston's innovative 'Aeroblade' patented technology. Another first is the ZF eight-speed autobox that changes down under  braking and to prove it's a GT, our instructor programmed the Satellite navigation to direct us towards Mecca!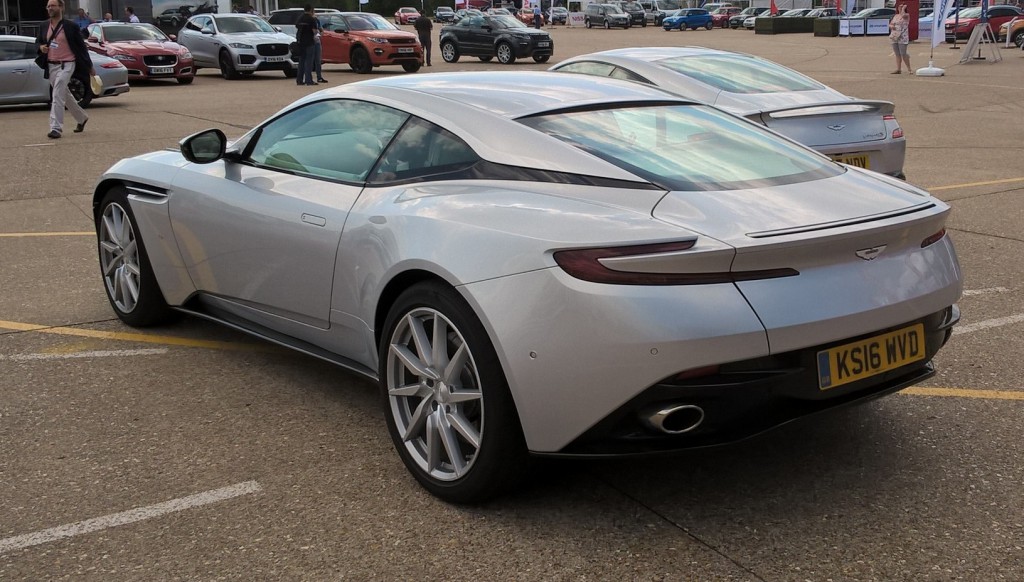 Time to wind down with the new Suzuki Swift. I admire Suzuki for having one of the clearest steering system set ups in an economy car with none of the indifference that you get with other electrically operated systems. A label showing the SHVS acronym (Smart Hybrid Vehicle by Suzuki) provides four wheel drive capability – in a Swift. The smaller Ignis model surprised me as I was able to stow my head beneath the rear ceiling lining -a bit unorthodox looking but different to the establishment.
So, am I glad having visited Millbrook the tenth almost consecutive time? When it's dry nothing beats Millbrook. The cars, the banter with a crepe and smoothy to add in the mix.
Words and photos are copyright of Sotiris Vassiliou
June 2017