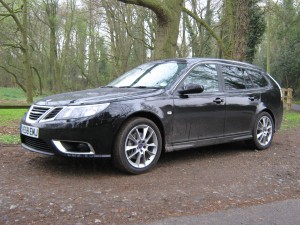 You can't assume anything in today's economy, just as I shouldn't have taken for granted the words from Vauxhall's Press Officer who told me on 24th November that fellow Swedish manufacturer, Koenigsegg were about to sign the final contract for Saab's sale. That deal has collapsed and now, Beijing Automotive Industry Holding Company (BAIC) has bought the "production technology and design rights" to produce the archaic Saab 9-3 and previous 9-5 in China, mirroring what the Nanjing Automotive Corporation did with the Rover 75 (see e-mail below).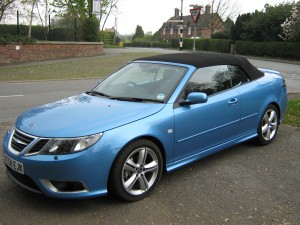 Now, I'm not going to harp on about the dilution of another European manufacturer to the Far East but what does and has bothered me is the attitude of large car manufacturers. GM's eventual buy-out of Saab began with a 51% stake in 1990 yet it soon became apparent that there was no significant development. The once quirky Swede collaborated in unfortunate partnerships with Lancia, Alfa Romeo and Fiat, sharing the same body and chassis as the Croma and 9000 which Top Gear managed to conjoin in one form! Saab lost its driver status, sharing 9-3 underpinnings with Vauxhall's Vectra and Cadillac's crude CTS. The only niche Saab could identify is with biofuel, admirable but not enough to boost sales with fewer than 100,000 cars sold worldwide last year. Citing another example was Ford's control of Jaguar, only showing a profit during Tata's ownership due to the youthful XF. Jaguar are now unshackled by the corporate chains of command and have freedom of expression with designs that have rid the conservatism that suffocated them for so long.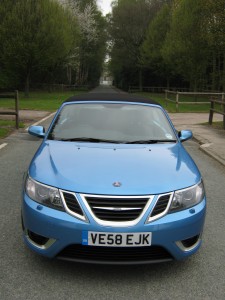 General Motors has shored up their finances and will not sell Vauxhall and said farewell to GM stalwart Fritz Henderson, who had only been Chief Executive for eight months. Judging by new product of Vauxhall's Insignia and Astra, that largely break the mould, exciting times are ahead assuming that Saab's saved before year end.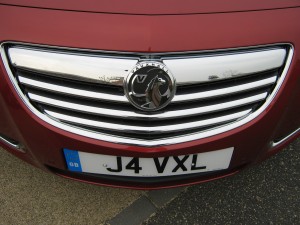 Words and photos are copyright of Sotiris Vassiliou
15th December 2009
Hi there,
In answer to your questions, yes BAIC has bought production technology and design rights for certain Saab 9-3 and old 9-5.  
We cannot and have not commented on which parties are involved in the discussions.
GM and Saab continue talking to prospective buyers and  discussions will intensify over the coming weeks.  In the meantime Saab continues to focus on normal, daily responsibilities
Please let me know if you have any further questions.
Kind regards
Wendy

Wendy Towler
PR Manager, Saab GB Ltd
E-mail reproduced from Sotiris' account, received on 15th December 2009 and is copyright of Wendy Towler, PR Manager, Saab UK Ltd